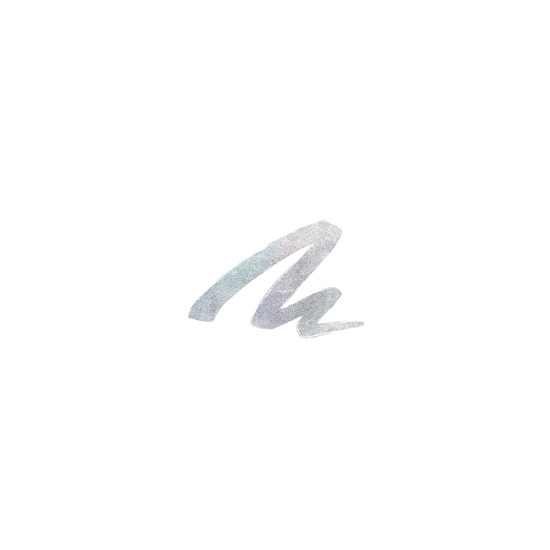 Rollover image to zoom
Reviews

My kind of eyeliner!
I have been sticking with the same liquid eyeliner for ages, but I've been wanting to try this one sooo badly, I finally managed to pick one up, and I think I've found a new staple eyeliner. I'm used to a pen-style eyeliner, but this applicator is so thin and just the perfect size, it's SO easy to use! It takes a couple seconds to dry completely, but once it does, it's there, for good, all day long. It stays perfectly black all day, with no flaking, smudging, no anything. I've decided I NEED this in more colors!

BEST EYELINER EVER!!!
No joke, this is seriously the best eyeliner I have ever used.. I have to agree 100% with the name, this liner last all day and beyond.. you have to use a makeup remover for it to budge which is the type of product I was looking for in regards to lasting power. The applicator is thin, and gives you the ability to create a very gorgeous winged eye without the costume-like thickness of some liquid liners.
WILL REPURCHASE 100x over!

Liquid Gold is what they are!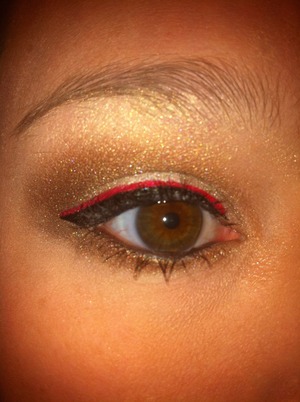 I absolutely love these eyeliners! They are extremely waterproof. I can get caught in the rain, laugh till I cry or just cry like a girl and it still looks perfect! The brush is so amazing. I have always used the felt tip liners and was afraid to try these but of course UD did it once again, thin, easy to apply and highly pigmented. I will be bragging about these 24/7!!!!

Unique
Urban Decay is known for their bright colors and unique style. They creat such a hype about their products, which are all totally deserved.
This liner comes in 11 different shades, and it's only $18. This is also a bit cheaper than other liquid liners that cost $20. My favorite color is Woodstock. I have never seen a liquid liner that is a bright pink. I think it looks wonderful alone on the upper lash line.
I only use this products on the upper lash line. I love that it has a brush tip, but I think you should practice before using these on the face. They are waterproof, so you don't want to mess up. I like doing a thin line, and it still shows up.
Staying power, and great pigment.

Holy Grail Liquid liner!
Bye bye Felt tip and hello brush....this is easy to apply (even for someone like me who has such a hard time applying liner). What I like the most is that it's waterproof..it really is! and the lasting power...well their line 24/7 says it all...this will stay on as long as you leave it on. it's a must have...oh and did I mention that the colors are great!!! i personally love the gold liner ..it's great for summer ;)

Best Liquid Liner to Date!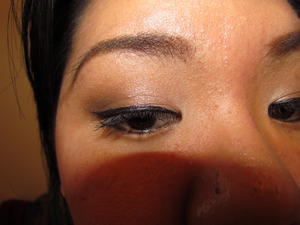 I've been seeing all these new colorful liquid liners popping up, but they were all so pricey that I've been too scared to try this. Let me tell you that this one is really good! This was also the cheaper alternative to the Make Up For Ever and Stila options because not only was it cheaper, but it offered more product!
I always had problems with liquid liners staying on well, and this one is the best! It stays on so well that I have a hard time taking it off!! I also like the color selection. I wish they had a brighter purple, something just as bright as Radium but purple. Also, I really like the applicator. The other new liners had been releasing with a foam/felt tip applicator, and I thought this weird brush was going to fail...WRONG!!! Along with the long handle (which I occasionally mix up with the base holding the liquid), this brush easily draws on precise lines!
I have Revolver and Retrograde which I equally love! In the attached picture I'm wearing Retrograde. It's really pretty, and doesn't look too funky, it just changes up a neutral look! Even Revolver is a cool color. It's a gunmetal base with all different color sparkles :)

The best ever.
After swatching these, I am drawn to Perversion and Retrograde and Eldorado the most. The wand is incredibly precise and thin, I haven't seen a liquid eyeliner brush as thin and I've compared it side by side with all of my other ones. It lasts forever and doesn't flake. Truly waterproof as well, the swatches on my hand lasted through the rain and several showers!

The best liquid liner I have ever tried!
I am a big fan of the Urban Decay 24/7 15th anniversary pencils. My favorite one is perversion. I always said I wish there was a liquid version to it. I was like a kid in candyland when I had in my hands 24/7 LIQUID eyeliners. These eyeliners are AMAZING! The most important part that I find in a liquid eyeliner is the applicator. This applicator is a BRUSH. Whooo hoooo NO FELT TIP! : ) I think the key to a fine line is to use a brush. And Urban Decay has come with just that. I believe that felt tips absorbs too much product and would release too much product while trying to achieve that fine line....which never ends up being a fine line. Another great benefit is that it is waterproof! I went to the beach and went swimming and it didn't budge : ) This is a must have in my kit.
---