Lights, Camera, Splashes! Waterproof Mascara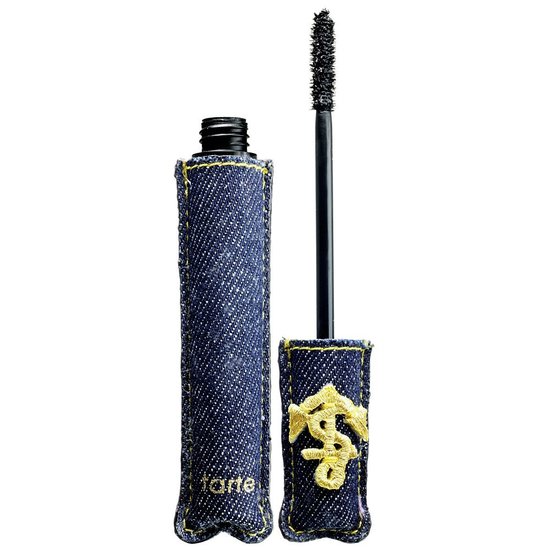 Rollover image to zoom
Reviews

Hardest Mascara To Remove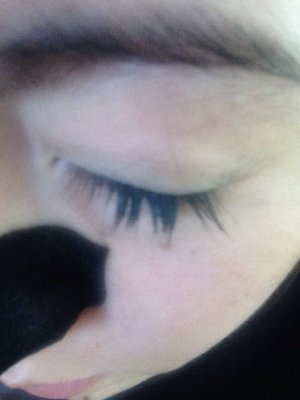 This mascara is a real pain. First of all it just gets clumpy with the traditional jiggle back and forth. This normally doesn't bother me because it needs a simple comb thru.
The main problem is the removal. Wipes don't do the job. The mascara will stay and eventually mold your lash into a giant cartoony mess. See the picture.
I find the best removal is with Urban Decay Meltdown. I tried Neutrogina eye makeup remover but it still left me stuck together. If you don't have Meltdown then use an oil based remover or pure Vitamin E oil. This stuff is that hardcore and you have to soak it a bit before you rub.
If you can deal with this annoying removal then go ahead and try it. It's just too much of a hassle for me.

I hate waterproof mascaras
I seriously hate waterproof mascaras. They are usually drying and flaky and I just cannot stand them. They are never black enough and the formulas as lack luster.
This is not like any of those mascaras. This is a wet formula that evenly coats my lashes. It is blacker than most of my ultra black mascaras which is phenomenal! It lengthens my lashes like WHOAI heard great things about the original formula and this was recommended to me by a Sephora employee and I should really go back and thank her for this great suggestion!
Oh and by the way.. I wore this to my friend's wedding and it is definitely waterproof!

Best. Waterproof. Ever.
This is honestly the best waterproof mascara I have ever used. Its lengthening, volumizing and isn't clumpy at all. I've been on the search for the best waterproof mascara since i was 12. No joke. I discovered Tarte Lights camera lashes mascara through a sample set, then saw this waterproof version in an ULTA ad! I love the original, so I thought I would give this one a try. Not a single waterproof mascara I have ever tried has ever even been close to the same as the original. I have to say this formula may be better! Not to mention, such cute packaging! I don't use this everyday because it is such a great waterproof, it is sometimes a little difficult to come off. I once went 4 days on one coat of this baby after multiple showers and a makeup wipe or two. You have to use waterproof remover, but it is so worth it! I started using this mascara again after I began a swimming and aquatics unit in Gym. I go in the heavily chlorinated pool every day, no goggles, and I would get out and not only no raccoon eyes, but it looked just as nice as when I got in! I began using a waterproof eye makeup regimen to same some precious time after class. I recommend using this mascara, Make Up Forever's Aqua Eyes Liners, and MAC Paint Pots. (For extra staying power, dont forget Urban Decay Primer Potion!)
This will be my go to summer beach mascara for sure! A true Holy Grail Product.
---