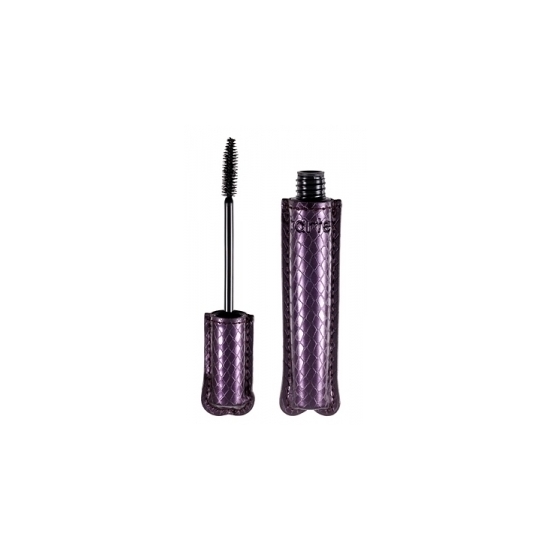 Rollover image to zoom
Reviews

Great lash effect!
This is the most volumizing and lengthening mascara that I've ever tried. I love the way it smoothly glides on each lashes, coating each real black. It doesn't smudge no matter how oily my skin gets at the end of the day, even if it's not a waterproof mascara. I love how easily it can be removed with just facial cleanser and water. Doesn't give me a racoon look. Love love love this mascara from Tarte!

Great (:
This mascara is really nice , I love the brush and the packaging its super cute . Also, it smells different then all of the other mascaras i've used . It makes my lashes really long and coats each one amazingly . The one problem I have with this mascara is that it tends to make my lashes stick together if I use it on both my upper and lower lashes .

Every time I used this product, my lashes would get clumpy. Not crazy clumpy, but clumpy nonetheless. Instead of just wiggling the brush at the base of my lashes and then pulling it upwards, I just decided to coat them. I just use the brush up and down, and that's it. It makes my lashes look amazing! It's not my HG mascara (Benefit's BadGal Lash holds that title) but it's a close second.

I really love this!!! ♥
I was given this mascara as a gift along with some other tarte products, and let me tell you... it says "lengthening, curling, volumizing, and conditioning" "4 in 1" they are not lying. It did everything it said it would and I love it!!! Well this stuff makes your eyes look like your wearing fake lashes, no joke! Gorgeous lashes, in under a minute!!! Just don't forget to curl first, that determines if you'll get those gorg lashes your striving for!

Good, but not stunning.
I got a trial size of this mascara, and have read nothing but good things, so I was excited to try it. I found that this mascara does a wonderful job of lengthening my lashes, but it doesn't give me very much volume. Not as much as I prefer anyways. It does apply very nicely, I had zero problems with clumps or flaking through the day, however it does take a bit of time to dry. This isn't a problem for me, but it may be if you have problems with smudging. I think that the dry time also makes it harder to build up more volume by applying multiple coats. All in all, a good mascara, but I would not purchase the full size.

My Go-To!!!
I am completely obsessed with this mascara. I never have problems with smudges or flakes with this mascara. The price can drive people away at $20 I believe but I will repurchase. I am a huge mascara person and this gives me great volume with 2 coats. Definitely recommend!

My favorite mascara
I use this every time I put mascara on. The brush is perfect for getting volume with no clumping, even with multiple coats. Not sure on the whole curling thing, but my lashes are almost impossible to get to stay curled so I don't hold it against them! Even with a lash curler they are pretty much straight within the hour. Everything else, it's perfect.

Worth The Money
Because I live in Ireland we actually don't have Tarte products but I did a beauty swap with a really good friend of mine on YouTube as we are both beauty Vloggers. She lives in America and sent me this mascara to try out. And I LOVE it. It is one of the best mascara's I have ever tried. It really does exactly what it says it does. My lashes were longer, more volumized, more curly and they really did feel more conditioned. I have used this mascara everyday day since I got it. I found it on ebay for €30 and I think it is worth it and I defiantly will be purchasing it as soon as I run out of mine.

Alli Rose G.
Dec 12, 2012
It's worth the $20.
I got a sample of this in a kit, and I fell in love. I was hoping I wouldn't because of the price. It lengthens, separates, and gives a fair amount of volume. I already have long lashes, so this makes me look like I'm wearing some falsies. It technically isn't waterproof, but I cried in this mascara, and it didn't budge! It's also very easy to remove. I will purchase a full size if I can't find a cheaper, just as great mascara.
---