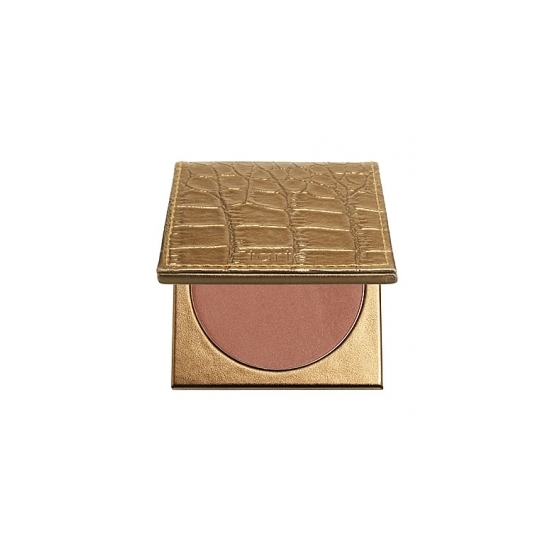 Rollover image to zoom
Reviews

LOVE!
I've had a long history of battling my way through every bronzer possible, and have finally found a great contender!
NARS Laguna broke me out. MAC Harmony broke me out Bare Minerals Faux Tan worked well, but I hate loose powders. (too messy) Bare Minerals Warmth was just orange NYC Sunny too orange and chalky Korres rose powder foundation (darkest shade) meh... Smelled nice, but packaging was bulky Benefit Hoola too light and hated the packaging
I received a deluxe sample from Tarte's Glow Your Way To Gorgeous set, and I love it! The packaging is a bit tacky, but it's a pressed powder in a beautiful shade that doesn't break me out or have shimmer in it.

Favorite bronzer
I absolutely love this bronzer...my sister was the one who recommended it to me. I've been on the hunt for the perfect bronzer forever and I've finally found it! I only use bronzers that are matte and have no shimmer because I like to really blend it in and use it to contour, and I feel like shimmer is way too obvious. Before this I was using one by Smashbox that was also matte but Tarte has definitely nailed it. While it doesn't have shimmer it still does a great job of giving your skin a glow, subtle or intense depending on how much you want to apply. I will definitely repurchase this when I run out!

Wow!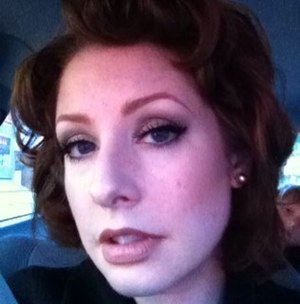 Park Avenue Princess looks very shimmery, but is not shiny on the skin AT ALL! I got this product with a set and felt pretty neutral about it until i tried it. I use it for contour/bronzer and it blends so easily. It is a great tone (not orange) and looks really natural. It also lasts all day (night) just like their blushes. I recently swatched the highlighter in champaign and am obsessing. I hope they make a trio like Nars did with Laguna/Orgasm/Albatross--that will be HG material for sure.

The best bronzer i have ever tried. I first recieved this product as a sample from Sephora and a week later i purchased the full size. I wear this almost everyday because i love the glow it gives my skin. it is a dream and one of my must have products. Its great for the under the brow bone too. I just love it

No Longer Available D.
Oct 18, 2011
Beautiful Bronzer!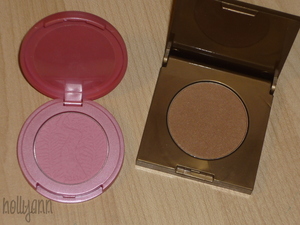 I got the Park Avenue Princess Bronzer in a set that came with the Dollface blush! The set was a great deal! For someone having a ton a bronzers this one will certainly go a long ways even though it is small! This bronzer does have shimmer. I use the bronzer to give my face a nice bronzey glow! I was afraid that this bronzer would be too orange for my complexion but I find it perfect for me! It's long lasting and goes on very smoothly! I love the packaging. If you are on a budget, I would suggest you check out this bronzer and blush set at Sephora. Or if you want to splurge, get the full-size! =)

Love!
If you love the Provocateur Mineral Pressed Powder, try Tarte's Mineral Bronzer too! I have a light olive complexion, and I can never find a bronzer that compliments my skin tone. This bronzer comes in 2 different shades: Park Avenue Princess (Shimmery Gold), and Hotel Heiress (Deep Bronze Shimmer) and they are lovely! I have the Park Avenue Princess, and it is perfect for light to medium skin tones. The Hotel Heiress is ideal for deeper medium to darker skin tones. I love this bronzer because it is gentle on my skin like the pressed powder, and it instantly warms up my complexion, giving me a natural looking glow. Remember to apply your bronzer strategically. You don't want to just brush it over your entire face, like you would a powder. Begin by defining your cheekbones, then apply a teenybit to your jaw line and forehead! You can purchase it for $29 from Tarte.com, or at your nearest ULTA or Sephora.
Best Bronzer for Fair Skin
Overall: Great for daily use of adding a sun kissed glow, can also be used to slim cheeks
Texture: Smooth with shimmer, but the shimmer isn't as obvious on the skin as other blushes/bronzers I have tried. Think of more of a satin finish. This makes it not only great as a highlight but also as a contour.
Color: Light golden brown, amazing for fair skin. I have hit a whole lot of pan, only cheek product that I have ever done that to. :D
---