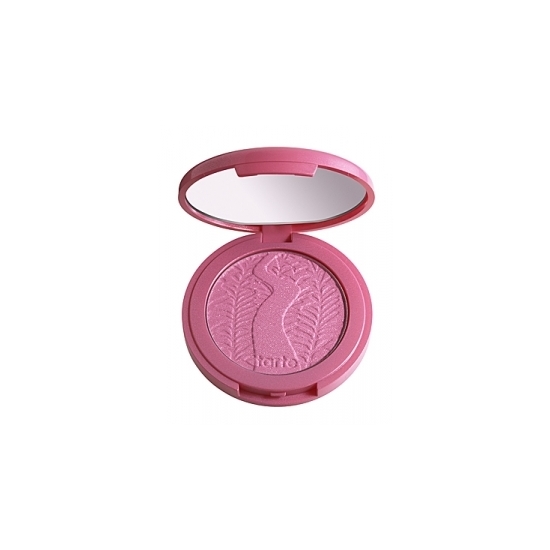 Rollover image to zoom
Reviews

Life changing!
Okay I hate blush 90% of the time because it always fades away and I either under or over blush and it looks dismal. I have wanted to try this blush for a very long time. I picked it up in shade "blissful" a true baby pink with the right undertones for my fair yellow undertoned skin.
I have been using it for a week and it is unreal. It gives my cheeks the perfect flush of color, just enough to bring light to my face without it looking like I'm wearing makeup (although it is very buildable, you won't go in over-blushing) it doesn't fade and leaves me with the most natural feminine looking skin. 10/10 may never buy a different blush in my life time

LOVE! Great for dry and oil skin...always perfect...never greasy!
Most shimmering blushes leave a "grease" look to oily skin types. Not these. I have the Shimmering blush formula in 2 shades, Frisky and Adored. Frisky is a nice red coral, and Adored is a sweet light blue based pink. The other shades are Glisten (Dupe of NARS Orgasm), and Buff (a shimmering soft bronze, but softer than bronzer, think MAC blush in Buff, but with shimmer). These are easier to blend than the matte formula. They are my new fave powder blushes. Paraben free, mineral oil free, void of synthetic dyes, and paraben free! These blushes stay all day, and never budge, or smudge. Can't wait for more shades to come out. Would love to see a soft peach in this formula, or even a natural bridal mauve.
---