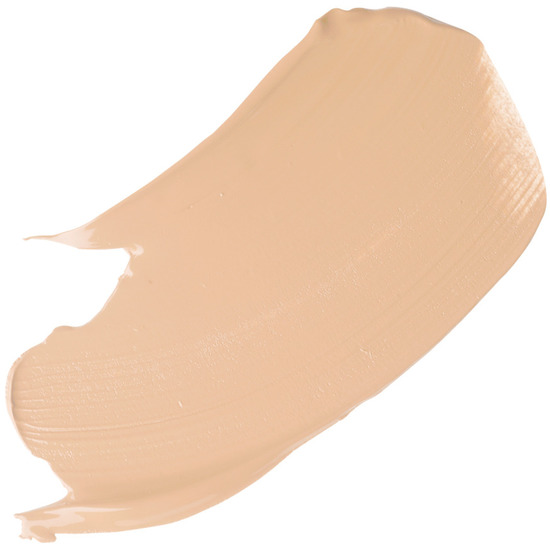 Rollover image to zoom
Reviews

Really good
I wanted to buy a higher end foundation but wanted my moneys worth. With this foundation I get that. It has great coverage, last all day, and looks pretty natural. The huge selling point for me it that it includes a brush which is very nice. the only real downfall is that it doesn't have a pump which could lead to bacteria getting in to it. But i really like it and would buy it again! Hope this helps - xoxo

Pretty good
I love that it gives light coverage. If you use the right amount it will blend perfectly with your skin. Using too much can give you a very orange cast and look to your skin. After trying it out a couple of different ways I find blending it with my fingers or my mac duo fiber brush is the best for me.

Nice light Coverage
I gave this product an over all 3 stars.
The packaging is really neat and handy which I really liked. The cap has the built in concealer at the top as shown in the photo with a compact mirror. The set includes the concealer, a foundation brush, and a spatula instead of a pump. I thought that was pretty interesting; instead of worry about all that foundation that you could still use but can't pump out the spatula will be able to reach those areas.
Not a fan of the concealer, it's pretty basic and will not help with dark under eyes are acne spots. I'm glad the brush came with the set, but I do not use it. It has left streaks on my face, so I use my Sephora Platinum Airbrush #56 to apply the foundation.
Overall even and light coverage, and it's build-able. I don't know if it's a must have, but may possibly purchase it again.

hate it so far the worst!!!
so this foundation is theeeeee worst ever. It is so hard to blend either a beauty blender or brush or your fingers it is justtt to complicated and will not blend. On top of that if your really light skinned and do not apply it to the collar bone it will oxidize so bad with in the first hour and it turns reallyyyyy orange. this is a total blow i would not recommend do not buy this its a waste of money.
---