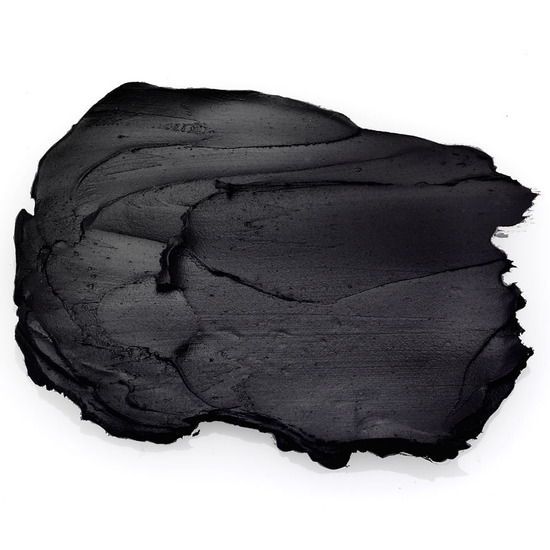 Rollover image to zoom
Reviews

so far so good
I got thsi recently and using it as a gel liner its seems good. The only thing I am noticing its not as creamy as my Fluidline was. I had to one time to put mixing medium on my brush then dip to get a bit creamier. It does take practice with this since its not the creamiest gel liner out there in my opinion but once you get it warmed up to go it makes a pretty nice line.

Fantastic!
I have yet to use this as an eyeshadow base, but I have been using this as an eyeliner so far. I absolutely love the way it works! You can use around any brush with it - I use an angled brush, and it's super easy to create a quick line on the lids. Creating a winged cat eye is super easy with this product. It's not too liquidy, nor too dry. Just make sure you ensure you close the cap quickly after you use it. I wouldn't want to risk drying this up. I remember the second day I had this, I got scared that it dried a little. That's only the surface of the eyeliner, but just move it arounda bit and it's great. I love it so much that I suggested it to my friends and cousins. :)

Great Multi- Use Product
I got this on my first trip to Sephora when I was first really getting into makeup and all the brands that were new to me. I knew I wanted to start with Stila products. I liked my smudgepot but it annoyed me how fast it dried out and how It caused such difficulty when I used it with my different eyeliner brushes. Even with an angled eyeliner or smudge eyeliner brush, the product was hard to manage because of its dryness. It can be resurrected and now I use this as an eyeshadow base instead of a liner. (I also think that the first layer of the pot tends to dry out quickly, but the bottom and middle layers just need to be exposed in order to use the product successfully). The edges of the product have more moisture so I just press my index finger into the pot and with one press into the squishy product I can pick up a lot of black pigment. Just dab and smoke out on the lids, set with a shadow of your choice, and you have a simple smokey eye. Once I got the product up and running again, I loved using one of my short, flat eye brushes that is perfect for applying shadow close to the lash lines, this was perfect for creating a nice line and some structure with the black smudge pot. This brush is great for creating structured lines when applying shadow- not as crisp as tape, but not rounded, or messy, either, on your shadow's outer edge. I think I'm going to try to liquify the pot further at some point, but the firmness of the product has helped it turn into a great black eyeshadow base, with the pigment of a NYX shadow pencil, and perhaps without some of that slickness (Still need to try the jumbo eye pencils, though). My word of advice is try to reconstitute any dry gel liners- and there are tons of vids showing how to do that, as you gals probably know, because with a little effort, great products won't go to waste. Some products are crappy and need to be thrown out, but some can be surprisingly multi-tasking. This smudgepot works better as a black eye shadow base than a liner for me, and thankfully I have a few other gel liners that I really enjoy and work better for eyelining (and of course want more!). I'm glad I gave this product a second try and realized how versatile it really is.

Long lasting and intense pigmentation
I haven't tried the bobbi brown gel liner, because the Stila smudge pot in black works so well! If you want to use it as a shadow be quick, it dries quickly and it stays put! I love to do a cat-eye with an angled line brush. It has withstood plenty of rock concerts with just Urban Decay's EPP as a base.

Mrawr! I love this color!
Okay first off, the color is so cute! Secondly, I love that it's a shade that I can use for multiple things, such as using it as a base, a highlighter, a liner or as a shadow. This color is flattering on my skin and I really like how there's a bit of shimmer but it's not boom in your face!
---