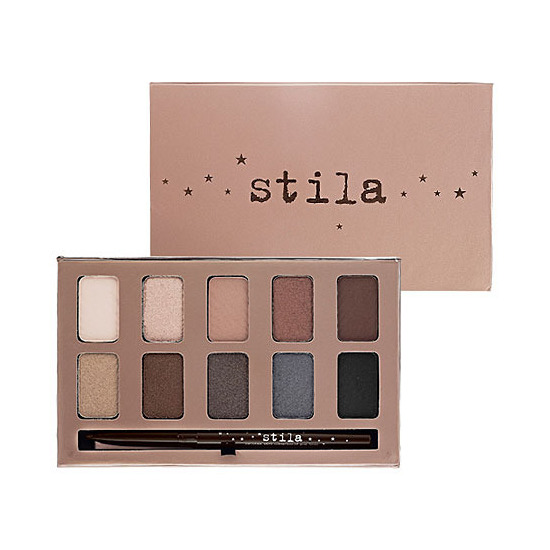 Rollover image to zoom
Reviews

Believe in the beauty of the future :) - (Sarah Lucero)
This palette has 10 neutral shades, 7 of them are shimmer and 3 matte color. 4 of this colors I found them really similar to the naked 2 palette. and the other 6 are a bit different. In my opinion this is a GREAT buy, and not only you would love the colors, but they're also very pigmented. I personally dont find any fall outs, like others do, the price is way better than the naked palettes, I believe I paid $39. and not only comes with a look book, that is handy but also comes with a full size eyeliner which I absolutely love, is a must have in my collection, is a very dark brown and every single time I use it I receive tons of compliments from strangers, I'm very happy with my palette, give it a try._ I will start posting pictures using this palette very soon...

SO WORTH IT
I was debating between this and naked 3 and ended up buying this. It's $40 which is a bit pricey if your a drugstore buyer but I truly is worth it. you can create so many looks and the shadows are ALL so pigmented. as for the eyeliner I don't really like it. it's a smudge stick in damsel (deep brown) not my favorite but I'll give it another try and probably give it to a friend

All the colours are so pigmented! I've wanted this so badly! whenever going to sephora, I'd always swatch it but remind myself that I have the Naked pallet ... but I finally caved in to buy it and I don't regret it! The shadows are so smooth and apply very easy on the lid! Love this so much!

absolutly gorgeous shades
if you like neturals go for this pallet! it has shimmers, it has mattes, its extremely pigmented and there all so smooth definitely worth the money! my personal favorite shade is bliss just a perfect crease color just love it!

EVERYDAY ESSENTIAL
This is the best palette ! we sell this at my work like its going out of fashion! It is my go-to product when i do any type of eye design really The texture is silky, the pigment is amazing and it has kitten! suitable for all complexions ; and goes amazing with any eye colour!! Plus the smudge sticks are the best! super smudgey when you want it, then doesn't move once its set. Such good value! you must add it to your makeup wardrobe <3

In love with this
This pallette has 10 shadows that all go together so perfectly. I deffinitly love the shade Kitten which is very simmilar to Sin and there's also another very similar to Half Baked. So if you want something similar to the naked pallette, here's an idea! I absolutely love this pallette, these colors are EXTREMELY pigmented and i love it<3
---