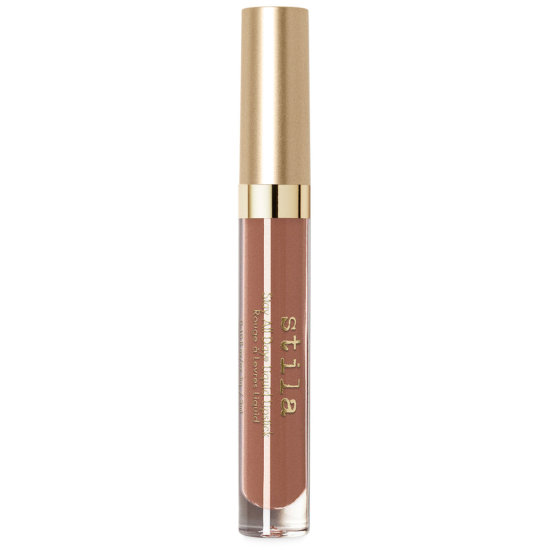 Rollover image to zoom
Reviews

Stays But Comes Off When You Want It To
These are definitely one of my favorite formulas. They feel so lightweight and yet are so pigmented! They smell great, go on soft and smooth, and dry fast (but not too fast). They also don't "crackle" too bad at the end of the day like other formulas. I would love to buy more colors.

I love the neon pink color
this is one of my favorite liquid lipstick, I was so happy when I found in this page, the pigmentation is out of mind. stay forever and doesn't feel dry or flaky, is amazing Stila please keep production this color. I love 1000% recommended

The Perfect Shade of Red for ALL Skin Tones!
I saw Alexandria Ocasio-Cortez wearing Stila Liquid Lipstick in the shade "Beso," so I bought Stila Liquid Lipstick in the shade "Beso." Seriously tho, this is an amazing color and the perfect shade of red. I apply in the morning and then again after lunch! I don't have to reapply when I am out getting drinks with friends (unless we be snacking). Stays on great! The smell is great too.

Best Liquid LipStick (Wearing it on my pic)
OMG I bought this a little late I wish I would have discovered it earlier! Very pigmented and does NOT dry your lips out. Does not transfer too much and stayed put after I ate a greasy pizza (carefully). This color is absolutely gorgeous and hands down my favorite red (I own about 28 shades of red so that says a lot lol). A must buy, do not hesitate, you will love the formula!

Elizabeth G.
Nov 28, 2017
Gorgeous color, Matte finish.
I'm always skeptical when purchasing lipstick online but after looking at this shade on different skin tones I figured why not. I'm medium/tan skin tone and it looks absolutely beautiful. I was surprised that it didn't feel dry or "heavy" since it is a matte but it's very light, almost feels moisturizing it's and easy to take off. Kiss proof, not make out proof.. for those who are wondering lol
Great color but a bit drier than Jeffrey Starr
Only reason why im keeping is bc i luv the color..Fabulous pigmentation but a bit to dry for me. I love matte liquid lipsticks but for the price mmm wasnt worth me buying another from the company...i have tried many companies and alway go back to Jeffrey Starr...glides on velvety, great wand for application, and doesnt feel dry or flaky when it dries...

4.5/5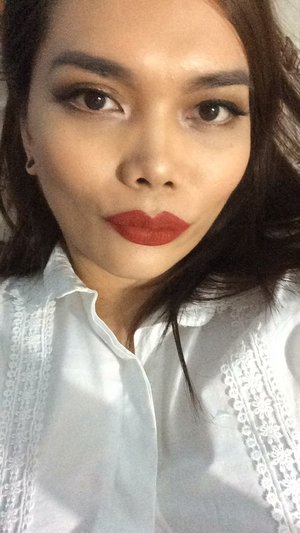 pigmentation: 5/5 very opaque when applied, lovely color, got lots of compliments when i wore it
wear: 5/5 comfortable, not very drying
longevity: 4/5 minimal fading when i had lunch which was fixed by retouching, flaked off when i ate ice cream sadly
price: 3/5
this smells like most liquid lipsticks, like a cake batter
---