All Over Shimmer Powder - Kitten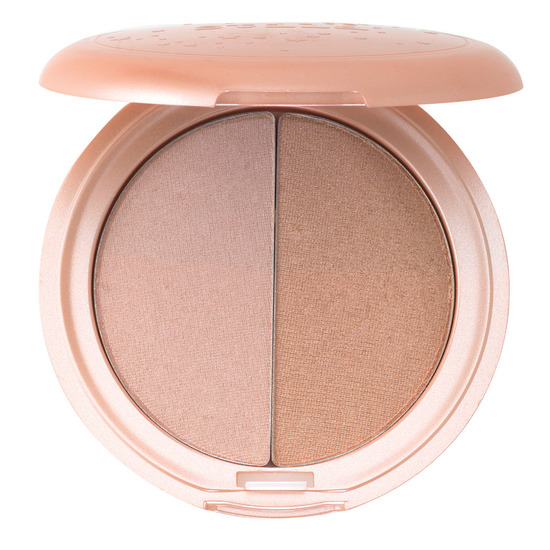 Rollover image to zoom
Reviews

Nancy-Lee C.
Mar 12, 2011
NOT like the shadow counterpart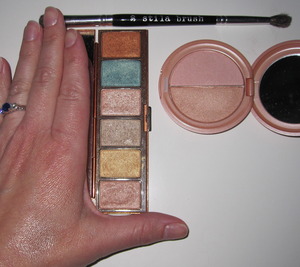 This isn't your average shimmer powder! The first thing I noticed when I opened this amazing compact was that the kitten duo didn't look as soft and delicate as my kitten shadows of the past - one wrong touch and the product would actually break apart. These shades are firm enough to travel and have no worries of a messy makeup bag once you've reached your destination.
As I have gotten a little older I have started to fear the kitten. It is a high impact champagne shade whose consistency tended to be quite soft, so the brush grabbed a lot of product. I found I was spending more time blending it out then actually applying the rest of my eye. It goes on smooth, easy and did not settle into my creases, which was my chief complaint with the original shadow formula, since it made me look older. This kitten is a 'softer' version of it's shadow counterpart.
kitten's long lost cousin, pink, is the best highlighter for... Well, everywhere! Use it on your brow bones to open your eyes, sculpt and brighten your cheek bones and liven your forehead and chin. I used it as a blusher and felt completely kissed by the sun.
Don't think you have to use kitten as a shadow - sculpt along your jawline for a stronger profile or use as that just entering Spring glow. I highly recommend this product and would rebuy.
In my pic, Kitten is the 3rd down in the shadow compact and then I have the highlighting compact to compare. On my hand the new highlighter is right under my pointer-finger knuckle and the shadow kitten is closer to the base of my thumb.

One of the most underrated products ever. When I first saw it, I didn't think much of it but then started to use it more often and realized how amazing it. You don't have to use it all over like it suggests - but it looks great if you do. You can mix both colours together for a healthy glow all over - its not glittery either. I love using the pink as blush, the brown as contour and mixing them for my forehead and chin. One of my most favourite makeup products ever.

Great product for all your highlighting needs. The 2 colors are easy to wear and blendable. The pink shade is perfect for highlighting the browbone,tear ducts, cupid's bow and cheekbones. The bronze shade is perfect for when you have a bit of a tan. I love this for traveling because it is a perfect size and can be used in multiple ways.
---