#15 Double Sided Crease and Liner Brush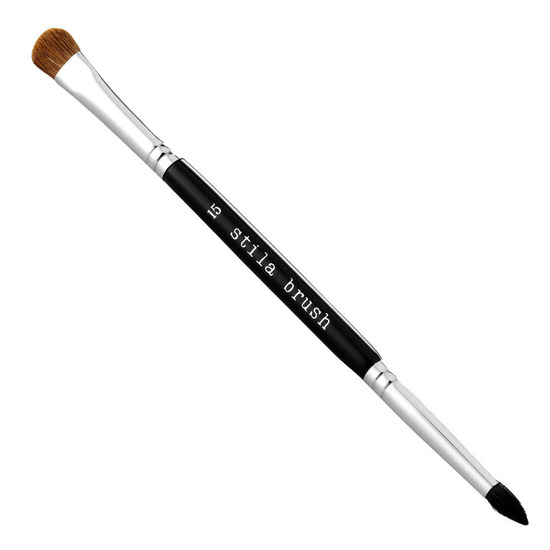 Rollover image to zoom
Reviews

One of my all time favourite brushes! It's perfect. I can do a whole eye look with just this brush. The paddle end is perfect for applying shadow all over the lid and stiff enough if you want a sharper line of shadow along the lower lashline. Then the pencil end is great for the crease or blending liner along the top of bottom. It's great to have it all in one.

I always keep this brush in my brush belt. I love the fluffy end for applying shadow directly to the lids. It has a bit of movement, meaning that it's not completely stiff. I can sweep or pack colors on. Contouring is really easy with the bigger end.
I like the other end for the crease and lining. I wish it weren't a liner brush, but a blending brush. This would be the only brush I needed for eyes if this was the case. I feel like a lot of times I need a thinner liner brush anyway. I'm not crazy about the skinner end. I feel like it's not the right side. It needs to be thinner or thicker.
I do really like this brush to create smokey eyes, though. I love double ended brushes because they're so convenient.
---