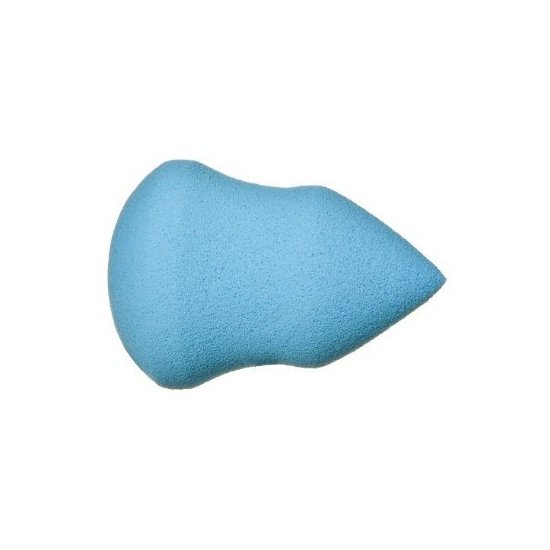 Rollover image to zoom
Reviews
LOVE LOVE LOVE!
I havent tried the BB and when i ran into the S.K.B.S I was skeptical about getting it.So i ended up getting it && tried different ways of using it and i find that it works best if you soak it with water first and squeeze the excess water but still enough to feel a little DAMP.I love this sponge && as of the day that i got it i use it none stop!

Fantastic Find
I bought this from target after seeing a few reviews about it on youtube. i found it to be everything the gurus said it would be. It gives me a flawless finish, its easy to clean, and it feels so comfortable in my hand. I've had mine for about 2 months now nad have nothing but grat things to say about the product. a totally great investment.

Violet likes DM S.
Nov 03, 2011
My new BFF
I got the pink one that came with the make up removing brush spray last week for $6 at Target. I was not expecting to love it as much as I did. I had been using a Sonia Kashuk foundation brush before and was pretty happy but this took me to a better place lol. My foundation went on smoothly and flawlessly. Made me look like I had perfect skin which I do not btw. Have not tried BB so I can't compare it.

LOVE
I haven't tried the Beauty Blender but I bought this because I really wanted to see what all the hype was about! And I gotta say I am LOVING it! It blends my make up so well and I can use the pointed end to blend in my under eye concealer NO PROBLEM! It's honestly the only thing I have used to put on my face for over a month. Definitley getting my $10 worth!

the beauty blender came on the scene and made everyone leaves their brushes. i found this one at target and i have never used a foundation brush since. i love how it blends everything so seamslessly. its so easy to clean and doesnt tear even after washing it every week. so happy i found this at such a cheap price

Stephanie T.
May 21, 2011
im actually surprised that no one reviewed this yet. its been compared to the beauty blender and i havent tried the beauty blender so i wouldnt exactly know how to compare the two. from my experience with the blending sponge im happy with it. i use it wet you can use it dry but i think the main reason why people purchase this product is to use it wet with their favorite foundations. it gives you a flawless finish and just blurs out any streaks and lines. only thing i can say that i dont like about the product is that it doesnt "swell" like the beauty blender does. it doesnt expand in size only because the sonia kashuk blending sponge is a lot more dense. overall great product. will buy again. (will purchase the beauty blender soon though)

I don't get it.
Every time I try to use this it just soaks up my foundation and is too stiff to blend with. I end up using a ton of product for one application. I don't get what the hype over these sponges is about. Really it's too stiff. It is curved nicely but you really need it to mold to your face a little to get a good application and this is too stiff to do that. And seriously it soaks up foundation like its water. Even my cream compact foundation. I press it in and get one good press out of it and then there is nothing left because the sponge has eaten it. Really wish I could return it. A total waste of money
---