Flat Top Synthetic Kabuki - F80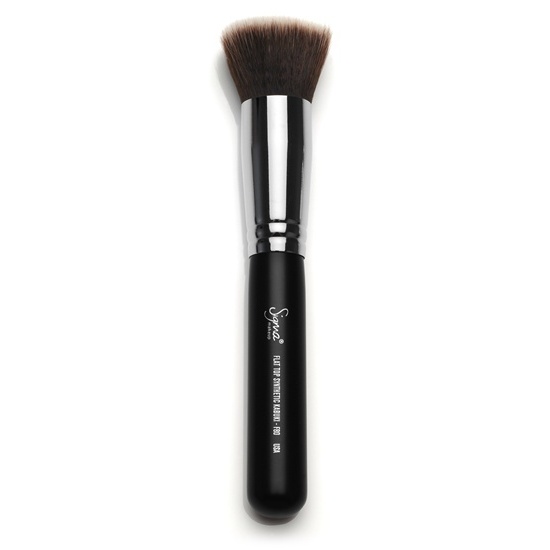 Rollover image to zoom
Reviews

Christina T.
Dec 09, 2011
Ok I am obsessed with this brush! It is my go-to brush for applying liquid foundation because it blends perfectly and it is so gentle against your skin! The price is very reasonable and Sigma actually has a collection of these type of synthetic fiber brushes that are amazing! Check it out: http://www.sigmabeauty.com/?Click=146016

THE MOST AMAZING FOUNDATION BRUSH !
I'm so happy I purchased this brush because it was definitely worth it! I've always wanted a foundation brush so I bought this one and a stippled brush as well, but this one is definitely the best one for foundation. I use this brush for both liquid and powder foundation because it glides on smoothly and it doesn't leave out any streaks. It's very easy to handle and manage as well! The bristles are extremely soft so when you apply on to your face, it glides on so smoothly! Absolutely love this!

Catherine M.
Sep 14, 2011
HOLY GRAIL!
These are my everyday brushes no lie. i have one for ever day of the week since I only use my brushes1x then wash at the end of the week. These are the most amazingly soft dense brushesI have ever owned. My application is flawless ever single time!

F80 brush is unbelievably amazing simply a must have
I use this brush to apply liquid foundation everyday. Also can be used for cream foundation as well.
For a flawless finish stipple the foundation with the brush onto your face. The brushes are soft and dense which helps in the liquid from being eaten by your brushes.
However I can say between the F80 and F82 round top kabuki brush: the F82 is more dense and is a better brush for buffing.
You can try all top face brushes from sigma in their face kit which includes the F80, F82, and F84 all for 45 $ http://www.sigmabeauty.com/?Click=127758

5+ Star brush!
I am obsessed with this brush. I think I have shoved this down everyones throats with how much I rave about it. I use it everyday for everything from tinted moisturizer to liquid foundation. Love love love it. Sigma is amazing http://www.sigmabeauty.com/?Click=2124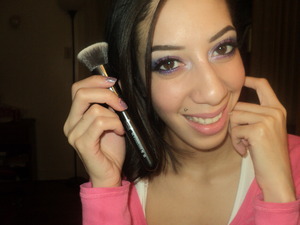 this is an amazing brush. my holy grail brush i must say. this brush blends my foundation like a dream and gives me a flawless finish. it doesn't soak up the foundation and distributes foundation evenly.im so glad i found this brush. i didnt have any shedding when i washed it.

Great brush, Great price!
This is an amazing brush & the only thing that makes it more amazing is the price.. at only $16. That is a steal compared to the face brushes by MAC & works just as well if not better. I personally love to use it for liquid foundation especially w/ Revlon colorstay..perfection! The only bad thing I could say about this brush is that it is a bit of a pain when you go to deep clean it. I feel like I never get it clean enough which really bugs me. But I suppose that is the price we pay for a super dense yet soft foundation brush lol :)

Applies Foundation Beautifully!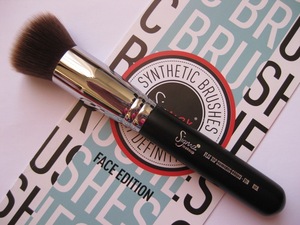 The F80 is a great brush for applying liquid foundation and provides an effortless, natural and airbrushed finish. I love how the product doesn't seep into the center of the brush, like the E.L.F. Powder Brush. Both have the same idea - stipple and swirl, but the Sigma F80 is a touch smaller, making it easier to get into the crevices of your face. Also, through many washings my brush hasn't changed in feel. It's still just as stiff, yet soft, as it was when I first received it! It doesn't take too long to dry either, but if you use it with Sigma's new Dry'n Shape, it will dry even quicker!
---