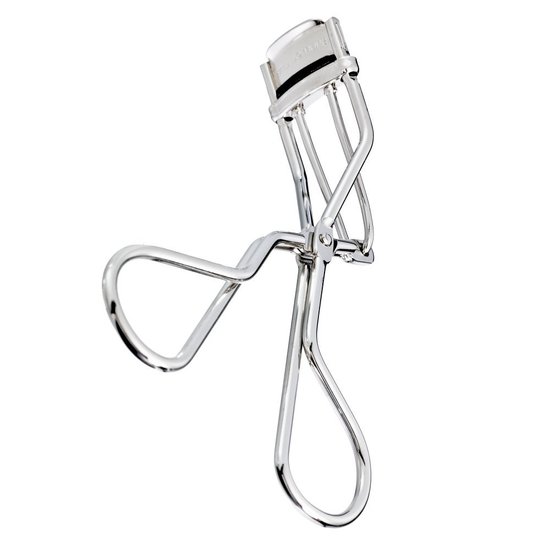 Rollover image to zoom
Reviews

Precision curling
I prefer this way more than the original size. I don't have a lot of lashes and they're not that long. They're pretty average and straight but in different directions like the reviewer below. This one do take me forever to curl my lashes since I have to do them bit by bit but they usually turn out perfect. I heat this up a bit before curling my lashes. Heard this is discontinued so I am disappointed with that. Will try to make mine last.

Perfect
Does the job perfectly, and is really good for curling hard to reach lashes..
I have really long eyelashes, however the eyelashes on each eye grow in completely different directions - it's very annoying.
I use this mini curler on the outer lashes of one eye to make them match with my other eye!

LOVE IT
So I bought this when it first came out after I saw it in an advertisement. I've always had trouble finding good eyelash curlers that would get all my corner lashes and I decided to buy this since it's mini and probably fitting for my eyes, given that Shu Uemura is a Japanese brand that maybe it will be a bit more suitable for me compared to Revlon. I haven't strayed away from this product since I bought it. It was such a shame when they discontinued it because I switched out the pads and now I'm trying my best to save my last mini lash curler pad.

Really good! Travel-friendly and easy to use. The only downside it that you have to allot more time to get all your lashes curled and you have to curl in sections instead of just a regular-sized eyelash curler.
---