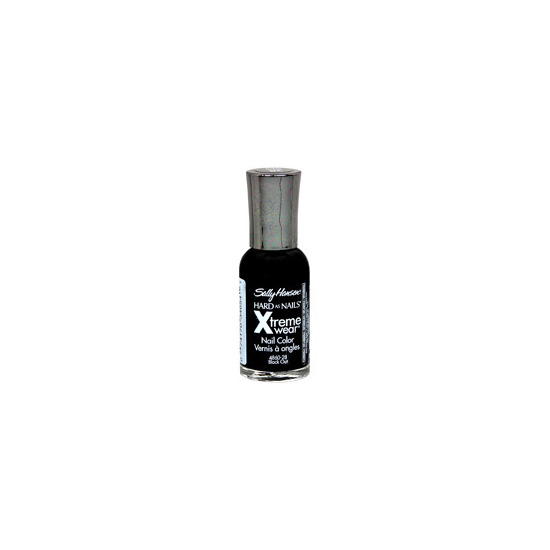 Rollover image to zoom
Reviews

I LOVE IT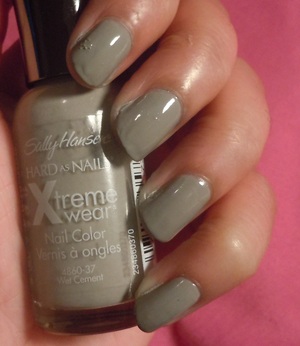 OMG I bought this color the other day and when I swatched it for my blog I feel in LOVE!! It is so unbelieveably cute and is great for spring! This polish also last long and it isn't streacky which is great!!

Some of the best!
I have been practically HOARDING this nail polish for years and years now! It is still one of my favorite formulations because it's USUALLY nicely pigmented, dries quickly and lasts a long while before it starts to chip. And the price is awesome! (Only about $2.50 a bottle). And the top coat is my GO TO top coat. I put it over EVERYTHING and it rocks!

Same vibrant color as the bottle and very opaque!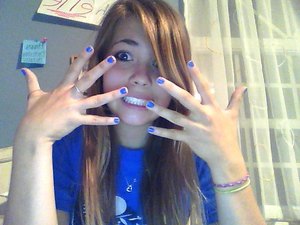 I am always a fan of Sally Hansen nail polish so it's no surprise that the Xtreme line is anything less than amazing. The formula is really opaque and even one coat is enough! It's really easy to apply and the color stays true to the bottle so what you see is what you get. I am on my third day (with only one coat!) and there are very minimal chippings. As you can see from my picture I was really excited with it! I have many other colors from the Xtreme wear line and all of them live up to the 5 star standard. It's quite possibly even my favorite nail polish brand. Make sure to go try it out for yourself!

Some are Great Some are Bad
These are an iffy. I do buy them given they are so cheap and good quality for the price you pay, and have many colors. But they can go wrong. Some are incredibly pigmented. Some you have to apply 3 layers before you get the color pay off. I wish they would advertise weather or not the product is sheer. The only thing I notice is if the products has a matte finish the product gets thicker wayyy quicker then the shimmery ones. Overall though for $3, why not. I keep the matte colors in the fridge and this way they last a lot longer.

I REALLY wanted to love this product, but I don't like having to put 9 coats on for it to be opaque. I have the lavender one. It's also really thick and takes a long time to dry, especially after 56 coats it takes to look ok. Good colors, but mediocre polish.

I'm in love
As I said in the title: I'm in love. It's a very cheap nail polish and it's amazing! I just love Sally's colors and formula. Her nail polish will last me at least a week and a half without chipping. A great buy!
---