French Manicure White Tip Pen Fine Tip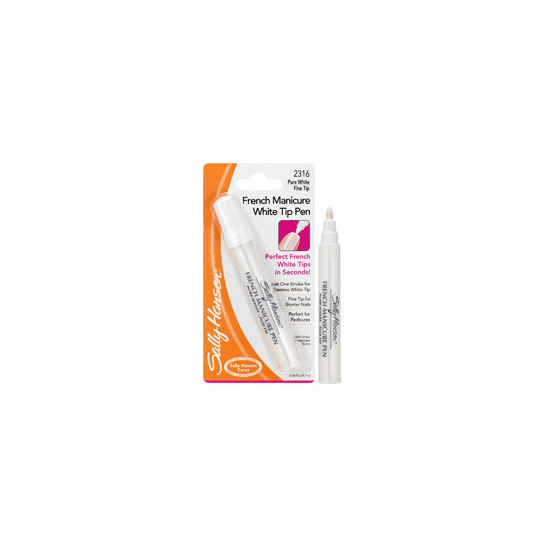 Rollover image to zoom
Reviews
ruins your nail polish!
This is an awful product which i threw away after giving it a second try. The main problem was the brush, it was too stiff and was very messy with the painting job. it is hard to get a good amount of polish on the brush pen without getting too much on it and when you try to paint it on, it is hard to get it neat. it took more effort then the product makes it look to be, just to get a french manicure at home. you are better off using tape and a white polish to do a french manicure than to waste your money on this pen.

Do not waste your money..
First of all it didn't work very well on my nail, but most of all when i click it for more polish it leaks out everywhere. I could no get a clean polish on my nail. He clumped and didn't look very nice. I hope this helps someone else out when looking for a good pen.
---