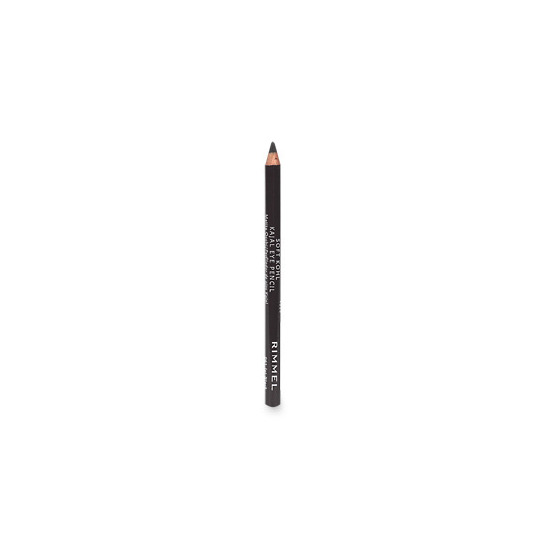 Rollover image to zoom
Reviews

I was excited to try this eyeliner but I was disappointed at the results. When I applied this product to my waterline, it seemed like there was milk sitting on my waterline.. Literally! It did not look nice at all. I realized that it looked that way because my waterline was wet. So I used a q-tip and wiped it dry. But even as I put the eyeliner on, it still did not show up as white as I would have liked it to be. It also did not look dry or matte on my waterline. It was very wet looking which was weird. I would have given this a better rating but my eyes are just too sensitive I guess.

Amazing!
This product brightens up my eyes and makes me look more awake. It lasts all day and is soft so application is easy. Sharpens well and lasts ages! I would definitely recommend this, as it so versatile and easy to use!

MacKenzie B.
Nov 24, 2013
Love it
This was the first white liner I ever bought. It wasn't very expensive and it was the only one the store still in stock, so I kind of didn't expect great results because of that. I don't usually buy Rimmel London products but there are a few I really love, and this is one of them! I also use it as a brightener and smudge it around my eyes to make them look bigger, and its a great eye shadow base to make your colors pop and last that much longer. Definitely recommend it. :)

My favourite for using on my waterline. Very smooth,last's a long time and it's simply very easy to apply on your waterline. It's very "bright" and soft. Creamy and doesn't smudge at all. And it's not as dry as some kohl eye pencils. This is definitely the best eyepencil I have ever tried. And it's also very affordable. I love it!

Pretty Good!
This is a great liner. It's smooth and bright, and goes on sooo nicely! The only bad thing is it stays like.. 2 minutes on my waterline..:/ That's not because of the liner, but because of my insanely watery eyes! Since I like this product so much and It didn't work for my waterline, I use it as an eye base! It really brightens up the lighter eye shadow shades and the staying power of my shadows are a little longer now!

Stellar White Liner Pencil!
This is your standard liner pencil. But its awesome, so it can't be "standard". I needed a white liner pencil for my MU looks so I opted for this, probably based on BL reviews. My last white liner pencil was nice, but this one feels better. Its super creamy, very opaque, is easy to run on the waterline, and is still stiff enough to stay on the water line and not get goopy white globs on the bases of the lower lashes. Its a very bright white and is also great to use as an eye base for white shadows, especially to brighten up the tear duct area. Based on the outstanding performance of 071 Pure White, the black pencil is also pretty good and would be great to try. We'll see how this holds up to the sharpener, but in the mean time here's ANOTHER hit from Rimmel London!

Glitterface x.
Aug 17, 2012
This will always be my favorite Kohl liner!
This is THE blackest Kohl eyeliner of all. I have tried SO many different ones and they have all disappointed compared to this one. It's perfect for using on the waterline, or around the eye for a more dramatic look. It's also perfect for smudging into a smokey effect on the top or bottom lids, I wear this instead of eyeshadow a lot of the time. You those night where you come home from a night out and just fall right into bed without taking off your makeup? Well this is one of the ONLY makeup products I know that seriously looks even better after sleeping in it! Seriously rockin! To top it off, it's great value and can be picked up in almost every chemist/drug store. 5 stars from me!
---