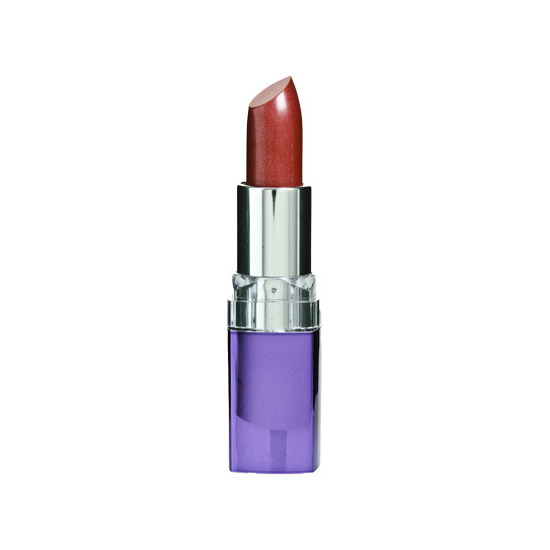 Rollover image to zoom
Reviews
LOVEEEEE
WOW! It's been a while since I actually fell in love with a lipstick since MAC hue stole my heart about 6 years ago!!
This colour is amazing and has a purple...pink tint to it! Great for the holidays!
The name describes it perfectly.
I find this lipstick pigmented and moisturizing.. No complaints at all. It literally glides on your skin and doesn't give you that dryness you may experience with some lipsticks.
Trust me when I say you will love it! The colour selection is that not that bad either.

I have this in 2 shades, Paradise and Vintage Pink. Vintage Pink is one of my favorite lip sticks ever! I would recommend these to anyone.. They are highly pigmented, they are soft and feel good on your lips. They also do not dry out your lips at all. Great to keep in your purchase!

Love this!
I was browsing the lipstick section of Walmart today and found this shade. The name of a lipstick is what normally catches my eye, as did with this one. I thought to myself, Latino, hymm sounds interesting, being that I myself am a Latina :) When I opened it up and saw the shade I was pleasantly surprised that it was a gorgeous golden undertoned pinkish/ peachy/ coral. I have been looking for a lipstick similar to this for a while, and at just about $5, this was a steal! I love how moisturizing it is as well :)

# 900 .. nice color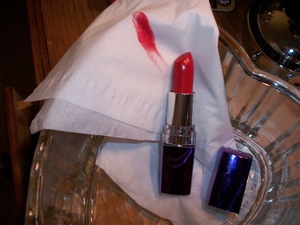 hi guys..so with these lip sticks you get smooth lips and moisturzed at the same time whilw wearing your lip stick..I find that in the Rimmel lipsticks that the color pigments are great ..you get nice true colors and for me they seem to be extremely long lasting..si I definately recommend these..and you can oftem find them on sale..almost anywhere..especially if you go to a CVS..if you have one in your area) right now 12/30/2011 they are having a wonderful sale..I got this RED ALERT for 75% off..I only paid $2.20 for this..so if your doing some lipstick hunting/shopping .. definately check your local CVS if you have one..this is certainly on my list for " BEAUTY ~ON ~A~BUDGET list ladies!!..thanks for taking the time to read my thoughts & opinions :)

amazzziiing!!!
I really like this lipsick its very moisturizing and has great color payoff!!!! Also the packaging is totally gorgeous, the purple is stunning!!! I'm definitely going to be picking up more!!!

LOVE LOVE LOVE
This is hands down the best lipstick I've ever bought from the drugstore, it goes on smoothly and keeps my lips nice and moisturized.... I have 4 shades and love them all! Just did an entire blog post dedicated to these beauties http://wearwhatyoulove247.blogspot.com/2012/09/lipstick-love.html

I love this shade!
This is a muted versatile coral. It is not overly bright (at least on my lips) but has golden shimmer that makes it look absolutely stunning on the lips! I adore this lipstick and find it works with a lot of looks! Definitely a lipstick I grab when I need to get out of the door quick! You can feel the glitter A LITTLE BIT -- it doesn't bother me :)

Love it!!!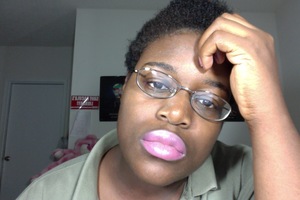 I love Rimmel's moisture renew lipsticks they are very smooth on the lips and you do not need chap stick when you wear these lipsticks. I really love Vintage pink its one of the first lipsticks I purchased from Rimmel and I instantly fell in love this color its just and amazing color. Now because these lipsticks are not matte they do not last that long but these lipsticks are amazing for the price. here is a pic of me wearing Vintage pink it is not as bright has it appears on the pic but My lighting is very bright <3
---