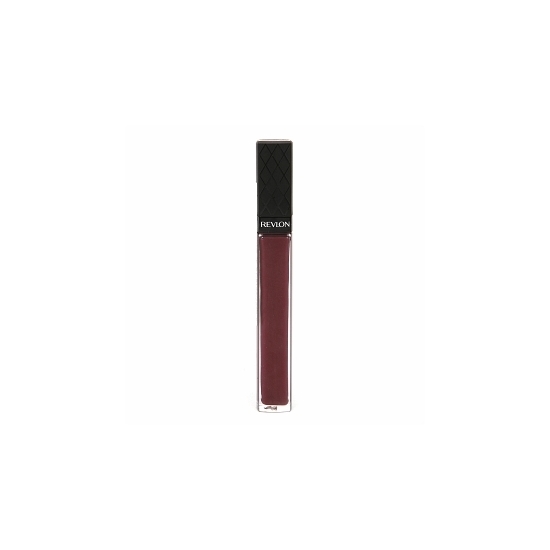 Rollover image to zoom
Reviews

One of my favorite glosses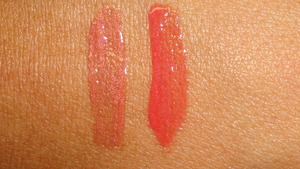 Revlon ColorBurst Lipglosses can be found at most major drug stores including Walmart and Walgreens. Depending on where you buy, these glosses range from $6-$8. They come in 15 gorgeous shades. Most do contain shimmer, but some are more shimmery than others. If you haven't figured it out already, Revlon is one of my favorite beauty brands right now. Their products are pretty consistent and reliable, and they maintain good quality for the price point. They have improved the packaging as well, and I really like the packaging the used for the ColorBurst Lipglosses and Lipsticks. It is very chic and functional. A new feature in this gloss is the applicator. I couldn't tell if I liked it at first, but after using it a couple times I definitely got the hang of it. It is a sponge applicator with a twist; it its flexible and double sided. The flexibility of the tip allows the gloss to apply smoothly over every contour of your lips, preventing a glossy mess. I am very pleased with this formula as well. These glosses have a light vanilla scent that isn't too noticeable and does not linger. And for those of you who hate sticky lipglosses, these aren't sticky AT ALL. They are very smooth and almost gel-like, but not sticky. They are very moisturizing, but the color doesn't bleed either. However, if you are looking for a full coverage, opaque lipgloss, these aren't it. They are semi-sheer, because they still impart a good amount of color and they do provide some coverage. The shimmer varies from shade to shade, and with the two shades I purchased, the shimmer looks lovely. It isn't grainy or gritty shimmer either, just a smooth gloss here. Rosegold is a bronzed rosey shade with gold flecks of shimmer. Papaya is a bright coral with pinky-peach flecks of shimmer. Both shades an intense amount of shine! I'm lovin the amount of shine in these glosses, and the shine lasts for a good while. On average, these glosses lasted for 2 1/2 hours, less if you eat or drink. Overall, I definitely recommend checking this lipglosses out. They are now one of my favorite lipglosses, and I plan on grabbing a few more shades. I'm really obsessed with Papaya right now because I love love love corals in the summer!
See more photos at www.izntlifesojuicy.blogspot.com

beautiful color, non sticky!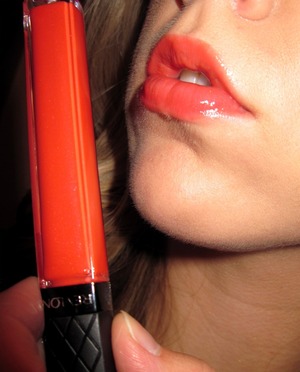 I have the color "Papaya" I love that this lipgloss is sooo pigmented and not sicky at all! It lasts for a decent amount of time, not super long but it doesn't disappear immediately. I love it! When I run out, I'll definitely buy it again!

Gorgeous shine/sparkle/color!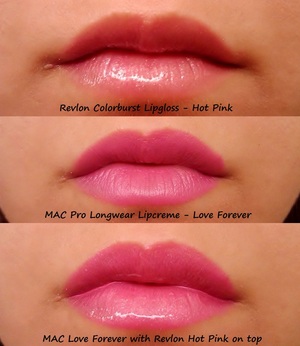 I received my free Target Beauty Bag this week and in it was a sample of this lipgloss. I actually was going to just through this out - because I hate little packets of lip gloss samples.. it's always messy and there's barely any product to try out. But, I thought I'd share the sample with you guys.. So I tried it out on it's own and on top of a hot pink lipstick. I'm actually surprised that I liked it - I might even get this. The gloss wasn't horribly sticky, it had a normal gloss scent - nothing fragrant or overpowering, and the color on it's own is very wearable for me. I've never been a big Revlon fan, their products rarely WOW me - this lipgloss though - WOW WOW WOW!! I love it so much, I plan on getting every shade I can get my hands on! O and another great thing about it - it lasts a long time. Whenever I wear lip products, I constantly press my lips together, I know I shouldn't be... but even with me messing with my lips all day - this gloss lasted about 2-3 hrs without needing a touchup! AWESOME!!

I love love these lip glosses! They're pigmented well and make my lips feel smooth. The color pay off is great, and they're inexpensive as well. The packaging is simple but I really like it. Favorite drug stores lip glosses.

Could pass as a liquid lipstick, Amazing!
The Revlon Colorburst lipgloss is in a plastic packaging, with a quilted-effect on two sides of the four sided cap, Which twists off to reveal a doefoot applicator. I have two of the sixteen shades, which is a large variety for lipgloss shades from the drugstore, Fire and Sunset Peach. Fire is the gloss I'll be focusing the review on, but really briefly I'll explain what Sunset Peach is. Sunset Peach is a sheer coral gloss with a subtle shimmer, and has decent lasting time, about 2 hours before having to reapply on it's own, 4 hours with a lipstick and lip liner underneath. Fire is an amazing pigmented gloss, An opaque bold red color. On the lips it seems like a lipstick on it's own, or a liquid lipstick as I would categorize it. It is not sticky at all, and the texture is great on my lips. It does wear off within 2 hours, with or without lipstick or lip liner underneath, But it is still a great product. A 5 star worthy product.
DISCLAIMER: I bought both products with my own money, and was not given the products for free for purpose of reviewing, nor were they a gift of any sort.

This is a really good gloss. It's kind of thick but they have beautiful colors and the color payoff is excellent. It also lasts a really long time after application and the applicator is convenient. Love this gloss!

Love these glosses!! I have Orchid and Pink Ice and must purchase more. I have gotten so many compliments when I wear these shades. I sometimes wear them over lipstick or just alone but I love that they give a glossy finish without the stickiness. The only downside is the scent of the gloss, but it's not such a big deal for me. They're inexpensive and for the price, you get a lot of product. Will be purchasing other shades of these lip glosses.

I have this in Orchid and Bordeaux and I am obsessed with them. The formula is fantastic, glides on smoothly and isn't too sticky. They both have a good scent though I can't put my finger on what it is, and lastly the color payoff is amazing! Bordeaux is definitely my favourite because I always want to try a red lip but they wear off easily on me and tend to look a little "try-hard" on me, but this colour is perfect and makes me feel sexy, grown, and confident.
---