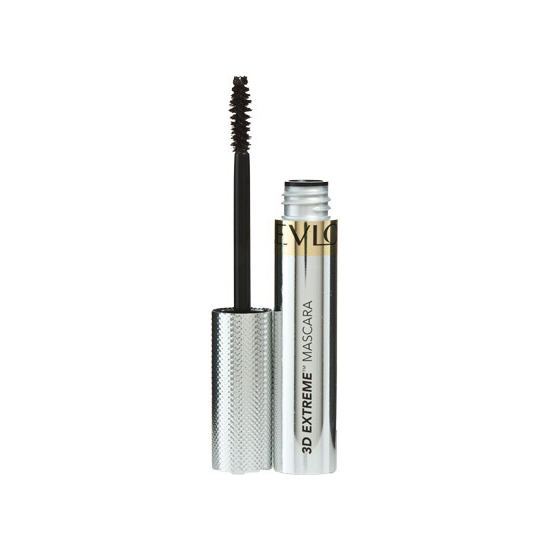 Rollover image to zoom
Reviews

Disappointment is an understatement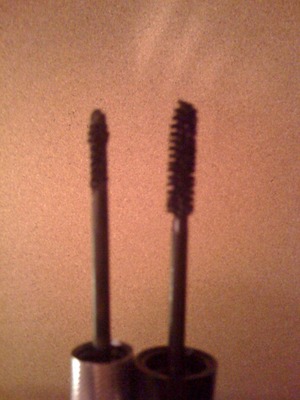 Where to begin. Reading the packaging "3D Extreme Mascara" you're thinking BIG, FULL, LONG lashes or at least one of those. Sad to say, you get none of these benefits with this mascara. I dont know if its the formula or the wand but the biggest fail for me was the wand. It is EXTREMELY SMALL. By small, you can't even tell that there are bristles. I have a photo attached that isnt the clearest but you can tell the drastic difference between wand size. The BOTTOM is The Revlon & The TOP is Maybelline's Turbo Volume Express, which I don't even use but for purposes of comparing wands, I used it for the photos. The Maybelline is an average size not too big not too small. Im not a fan of small wands but if it works, great! This did not! My lashes looked so-so and I had to reapply SO many times to get it to be just that. All in all a complete FAIL. I wouldnt even give this 1 star.

I love this mascara!
I love this mascara and still use it today. I have quite long eyelashes so the smaller brush made it a lot easier to control my lashes! I have not found anything I like better. The downfall is they no longer sell it in stores where I live :( so I bought all that my store had left..I'm down to my second last one. It has been two and a half years since I bought all of them and they haven't dried out so I didn't find the same problem as Ashley D. I bought 8 of them and they've lasted me this long! I'm going to be so sad when I finish my last one!

I loved this! With one hard downfall.
I used to LOVE this mascara! It's great for layering and bringing up all your lashes so you get a really full look. I would wear it when I wanted to make my eyelashes pop. The only huge downfall is that it dries up so quickly. I got maybe a month's use out of it when I usually get up to 3 months or more with other mascaras. It was disappointing. I bought it maybe 3 times until I just couldn't anymore. However if you would rather wear mascara instead of false lashes and want that sexy full look then get this! Even if for one night it's worth it. I just wouldn't use this as your every day mascara.
Also a tip! Rotating this wand while applying is key! And don't forget to wiggle! You CAN get the huge full effect with this mascara.

disappointed
I saw this at ULTA and thought hmmm this is new...I have to try it. So I brought it and was disappointment. It made my lashes look like my lashes...nothing major. No false lash effect, but my regular lashes. I was rather shocked that I fall for the revlon trap on mascara. I never buy revlon, unless I have read in depth about a certain masara. Sometimes you win and sometimes you feel disappointment
---