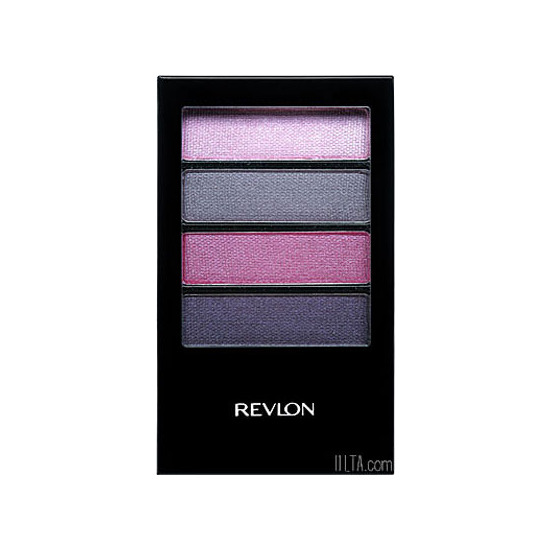 Rollover image to zoom
Reviews

Long Lasting, Easy to Work With
These Revlon eyeshadow quads can be found at most major drugstores for around $6-$7. I love Revlon, I think they are one of the most consistent drugstore make-up lines out there right now. Plus, they are also one of the only major drugstore cosmetic brand that does not test on animals. I have a lot of Revlon products, and so far, not many have been a disappointment. I have also been using these eyeshadow quads for a few years. I love eyeshadow quads, trios and duos. Especially with quads, most companies set it up so it takes the guessing out of color matching. Almost everything you need is here. Since it is winter, I have been purchasing darker, smokier eyeshadows. I have yet to do a real smokey eye, most of mine are tame interpretations. But, I love the colors in this palette. The eyeshadows, are smooth, silky and nicely pigmented. They blend easily and last a little over 12 hours, but with a base of course. It has been years since I have applied eyeshadow without some sort of base, and if you do not have one, I suggest you run out and get one right away! Overall, these eyeshadows quads are great quality, especially for the price. I have these quads in several other shades, and most I use everyday. Check these out the next time you are at a drugstore!
See more swatches at www.izntlifesojuicy.blogspot.com

Perfect for everyday wear!!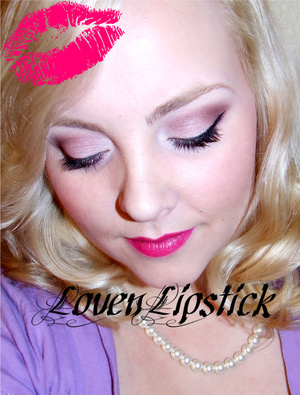 I have two of these quads- Blushed Wines & In the Buff! I am very happy with these 2 and i love matching my favorite revlon lipstick to them! The are easly blendable, versital, perfect for travel & compact. This hard plastic quad does well on trips i have taken and not one shadow has chipped or shattered.
As far as the pigment of the shadow. i do not think they are that bad,yes you can purchase more pigmented shadows from other companies but these are perfect for an every wear or to match with Really bright lipstick which is what i do! i purchased mine in a kit that came with a colorstay liquid liner pen for $5.99 and i couldnt be happier!
i even did a youtube video using the blushed wines showing a look i use often :)

One of the only eye shadow pans I've gotten to the bottom of! I really did use this one and two others a lot. I never used them with a primer or any thing like that and my eye shadow would still look fresh by the end of a work day. Very blendable and silky looking too. Great for work. Oh and cruelty free!!!

Alexandra C.
Feb 15, 2011
Great over-all!
Colors have a nice pigmentation to them and they last long enough with a primer underneath. Personally, I got little or no fallout while applying it, which is awesome! I got in for about 12 CAD$, which isn't bad, although it's more on the pricey side of drugstore eyeshadows. However, I'm in love with this lately and can't stop using it! I particularly love the shade I have it in: Berry Bloom :)

For some reason or another, the quad I bought isn't on here. It's called 'Sunrise, Sunset', and it includes a pastel orange, gold, blue-violet and plum. It's probably my favourite of all of the quads because the colours remind me of summer. For eyeshadows, I'd consider them to be 'normal'.

Alright!
These eyeshadows are pigmented, smooth, and have a good lasting time. I really this particular one because it has all my essential shades I need for a natural look. What I don't like about the shadows is the one matte shade. I think there should be two matte's and two shimmery shades, just for some balance, but that's just me. Overall, it's a fairly good product!
---