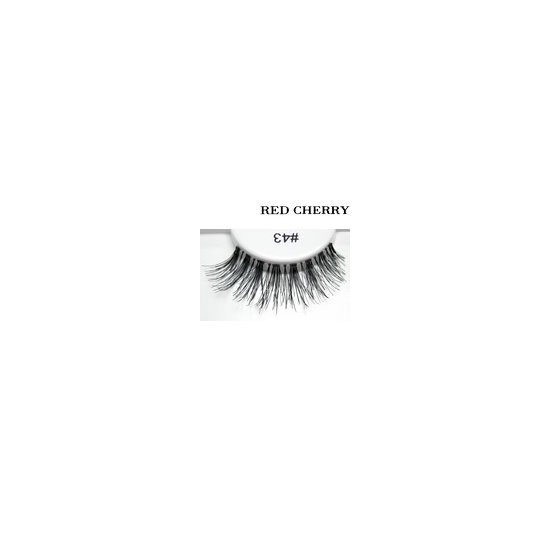 Rollover image to zoom
Reviews

Great everyday lashes
I absolutely LOVE these lashes! When I first applied them, I wasn't too thrilled, because I look for real thickness in lashes. Then I applied some coats of mascara and WOW!! They turned out perfect! I use them almost everyday, and have backups like crazy. I def recommend these to anyone looking for gorgeous lashes :)

Great everyday lashes
I am absolutely in love with the Red Cherry #43 lashes. They are my favourite lashes from the brand (they have also other great styles to choose from) because of the natural look they portray on most eyes (and mine) and how easy it is to apply them. RC lashes and especially #43's last a really long time if taken care of properly and never used with mascara. Most RC lashes go for $1.00-$5.00 each on eBay or other online stores depending on the seller and most are sold in mix and match deals --which are the ones I purchase. If the seller offers 10 lashes, I usually by 3 pairs of #43s in the batch.
You can't go wrong with these lashes because they are amazing, lightweight and super fab on your eyes! WILL ALWAYS REPURCHASE

The only problem i may run into with fake lashes is the application. Red cherry lashes are easy to apply....they look natural and very full...you can find them for around 3 bucks on ebay...that's where i buy most of mines...I only use my MAC lashes when I want an over the top quality look but the red cherry are great for an everyday look.

love red cherry
Style 747m is my favorite! You can't go wrong with these lashes and you'll definitely find something you'll like as they have soooo many styles! From natural to dramatic, they have it all! The quality is so fantastic, I get several uses from 1 pair. The price point can't be beat either! With Red Cherry around there's no need for us ladies to spend $14/pair at the MAC counter! I love Red Cherry : )

Higher quality dupes from Elegant Lashes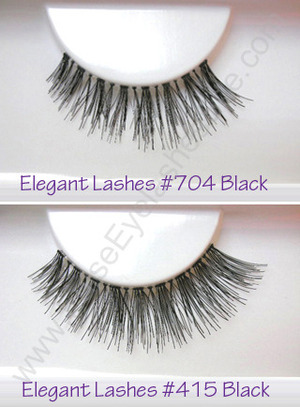 We have a style just like this, and since we cater to professional makeup artists and estheticians, you can trust that our quality matches and even surpasses most designer brands. I've seen lots of Red Cherry lashes, and although we have pretty much all the same styles (and more!), I can't say I'm too impressed with their quality. Wouldn't use them on my clients for sure as they deserve nothing but top-notch products; definitely wouldn't sell to my clients as Red Cherry lashes don't quite meet my standards of quality.
Nonetheless, if we're strictly talking about style and style only (not quality), these lashes are really popular and they are indeed a great choice for everyday wear.
---