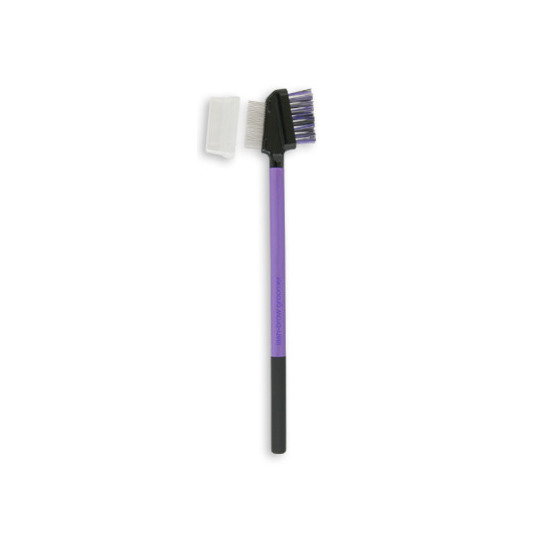 Rollover image to zoom
Reviews

I HAD GIVEN UP ON LASH/BROW GROOMERS
Plastic teeth whimper at the challenge of my mascara-coated lashes. Average metal teeth can't wait to blind me, but this brush does the job with such ease, it's a big reason that I have at least one of each of the Real Techniques brushes. Yep, they're that good. Cruelty-free. High quality. Well, you get the picture. Try them and you'll see what I mean! Carry one of these with you wherever you go!

I have ALWAYS hated the look of clumpy mascara so I was in major need of a lash groomer so I picked this up at ULTA for I think a little under 10 dollars.
For the lash groomer this has to be my favorite side. Doing my lashes now has to be my favorite part of my make up routine due to this brush lol. So first I curl my lashes then apply a thin layer of mascara then I use this brush go back and separate my lashes so that they are not stuck together. I keep repeating this process until I get my desired look. Using this I notice that it gives my lashes more volume to them.
For the brows I use the other side to brush out any foundation that might of gotten stuck during the application. Every now and then when my brows are wild and crazy (not being waxed for such a long time haha) I like to add a tiny bit of vaseline at the end of the brush and just comb it through my brows. Gives my brows a more polished look. Super easy to clean. Just wipe it down with a make up remove cloth and your good to go.
In person the brush is a lot bigger then it looks in pictures. Don't be scared. It's big for a reason haha.
---