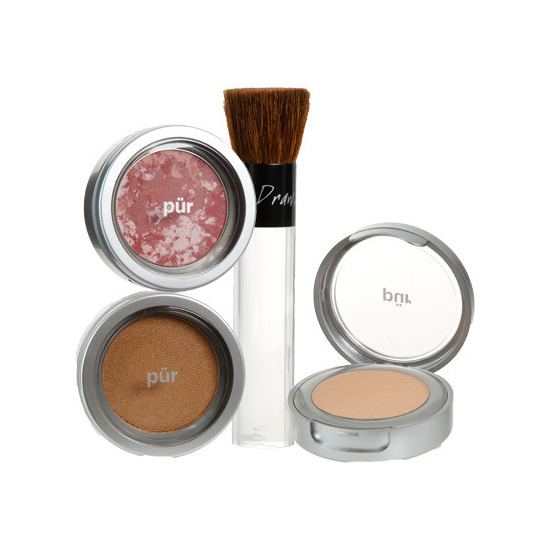 Rollover image to zoom
Reviews

Stephanie T.
Oct 02, 2016
Great product.
I purchased this starter kit a few years back at Dillards. it gave medium coverage but it blended so nicely on my skin. I do remember getting several compliments on how pretty my skin was. out of all of the powders and foundations I've used, I honestly got the most compliments with this one. :)

Christina K.
Mar 28, 2011
Got this set on Friday and I've already fallen in love with it! Such a great product! I love light foundations but needed a bit more coverage than my previous Maybelline Mineral Power foundation. This product gave me that extra coverage without the feeling of extra makeup! I also love this set because you can try out the blush and bronzer and who doesn't want to add an extra brush to their collection? Overall this product will stay in my makeup collection but I may eventually go back to the Nars Laguna bronzer but for now this one will be in my daily routine!

HakaGlamz M.
Jul 24, 2013
I've owned these seperately and not as a kit, the blushe and bronzer is beautiful, didn't like the foundation as mentioned by other reviewers, it is to thick for the entire face. The brush is ok, it did shed a bit

Fantastic for make-up beginners
I am make-up challenged. Seriously. I can do gore make-up and fantasy outlandish stuff very well, but when it comes to the every day stuff, I'm dumber than a door nail.
So I asked my friend Carly (who has the most flawless everyday make-up I've ever seen in person) what I should do and she suggested I start here.
I love that everything is preset to match. The brush is really great too.
When I feel like being lazy, I brush a little (very very little) it on and it sits so nicely (No caking or rubbing off). I apply a touch of the blush to my cheekbones and a little to my eyelids. It gives a really subtle, natural highlight that draws the attention to my favourite feature, my eyes.
I recommend it highly.

My favourite part of the kit was the bronzer and the blush. The blush was very pretty and I liked the texture. The foundation's texture was a little too thick to apply allover my face everyday, but it still wasn't bad. The makeup didn't cause breakouts and my skin felt matte all day. My least favourite part of the kit was the brush - difficult to use and way too small.
---