Organic Wear 100% Natural Origin Jumbo Lash Mascara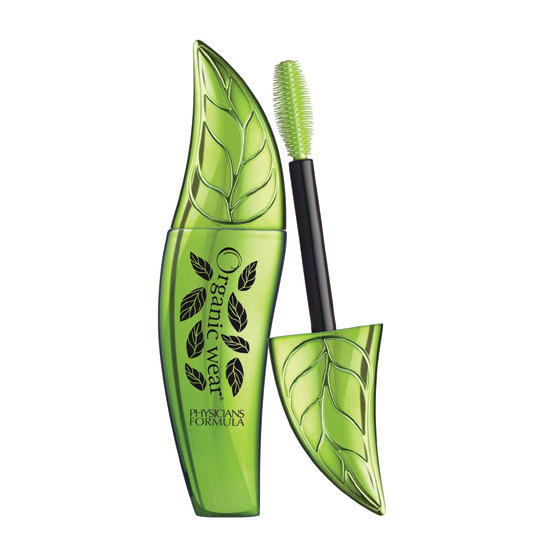 Rollover image to zoom
Reviews

Oh yesssss!
I love the unique appearance of this mascara! it is so gentle on my lashes and easy to remove! usually other mascaras make my lashes look less full after removing it but this one keeps your lashes looking full and lenghtens your lashes dramatically with not even a coat or two! I definitely recommend this to everyone!

Apply twice for volume! Very buildible!
I LOVE this mascara. First the wand is great as its "rubber" and allows you to really get in there and divide the lashes. If you want a "falsy" look apply once, let dry (I usually do my eyebrows while I let it dry) then reapply and take a lash brush (I use am old mascara wand I cleaned) and separate the lashes again. I love to build with this mascara. An added bonus, it's all natural!

my HG mascara
This made my eyelashes look fake. And I mean that in the best possible way. Perfectly long, black, and clump free. I love this mascara and probably won't be looking for another kind.
I do love this mascara, but it isn't without flaws. It doesn't have much staying power, so unless you are very careful it can end up under or in your eyes by the end of the day.

No Clumps and Longer Lashes
I first got into this product by actually stealing my mothers other mascara from this company, hehe, I instantly loved it, but when I went to buy another I found this one, I have to admit, I liked its odd thick shape so I wanted to try it. This brand can be a TAD pricey but it is so worth it! I adore this mascara because it doesn't seem t clump, and the thick lashes really help make your lashes look longer and thicker,I'd recommend it to all! It also does not irritate my eyes like most mascaras do!

Does not irritate the eyes and gives luscious, long lashes! I use this daily, where eyeliner from Almay (another cruelty free company). It's good for people with sensitive eyes and this product does not contain any harsh chemicals. I definitely recommend this product. However, it would be nice if there was a organic waterproof mascara available.

New fav mascara
MY New Favorite Mascara along with Maybelline Falsies! This separates my lashes and helps them not to clump! I loveeeeee it <3 I even love it better than MAC mascaras. ONly b/c it doesn't leave a bunch of product on the rims of my eyes and/or burns them. I pair it up with Maybelline falsies and it looks like i have fake lashes :)

Nika Pirouette Makeup x.
Sep 13, 2011
Oragnic, cruelty free and amazing!
I love Physician's Formula products for being cruelty-free (I don't buy products that aren't). This mascara gives your a beautiful lash, doesn't ever clump and goes on very smoothly! The effectiveness could be compared to any big name mascara, but the fact that this mascara is 100% organic, cruelty-free and has zero parabens makes it golden for me. I use it everyday and highly recommend it :)

Love the brush and packaging works well to really make lashes full love that its organic I know you should replace up to every three months but I cant seem to get rid of this afforadable and def great I feel afforable and extremely expensive mascaras do the same thing just play around with different styles while ur every so often re placing
---