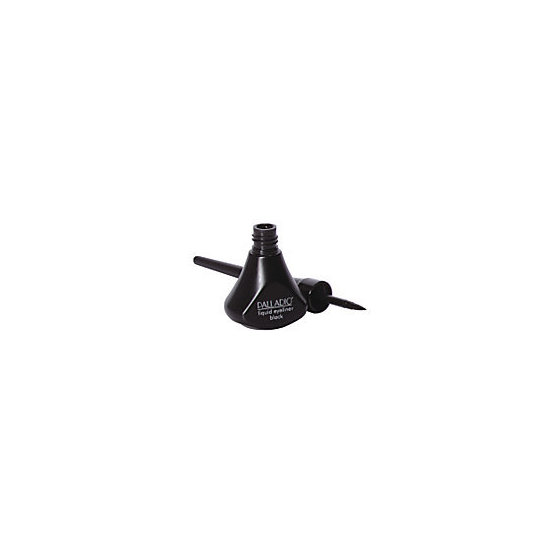 Rollover image to zoom
Reviews

PERFECT!!!
"Emerald Isle" Liquid Liner Retails $6 I love this color, It's like a military green with a bit of shimmer. Easily can be applied as a day time liner or smudged out for night time party makeup. This also does NOT smudge. Drying is also less than 10 seconds. I've been looking for a color like this for sometime now. I want to do a military inspired makeup, (YES! I have a BIG imagination) lol
Beauty Channel: http://www.youtube.com/theshells23
Beauty Blog: http://theshells23.blogspot.com
Sweet tweets: http://www.twitter.com/theshells23

Awesome for the price you pay
This stuff works amazing for something thats under 10 bucks. I bought mine from Sally's when i was in a rush for liquid eyeliner one day. I wasnt expecting much but it surprised me. I really like the applicator. Its more like a pointed sponge i guess , i hate the things that are like brushes! it lasts for a damn good amount of time. i consider it a really good buy ladies.

Great application, high pigmentation, and long-wear!
I took 1/2 a star off just because it's not all that waterproof!
This eyeliner is fantastic and it lasts a good amount of time!, No cracking, flaking or fading! I love the felt tip application because it allows for a more precise application. This eyeliner lasts me through most of the day and it doesn't smudge easily at all! No need to go over the lines because the pigmentation is fantastic. This eyeliner is awesome and I'm glad I chose to pick it up on a whim! You can find it at Sally's Beauty Supply or Ulta. :)

If only it didn't burn
I love this liquid liner! It's perfectly packaged, the brush is tough, thin and stiff. Perfect for a sexy, sultry cat eye. But it BURNS! I'm not sure if anyone else had this issue but until this liner dries, it burns my skin like no tomorrow- to the point where I am so, so close to taking it off. After it dries, it's smooth sailing & lasts all day.
---