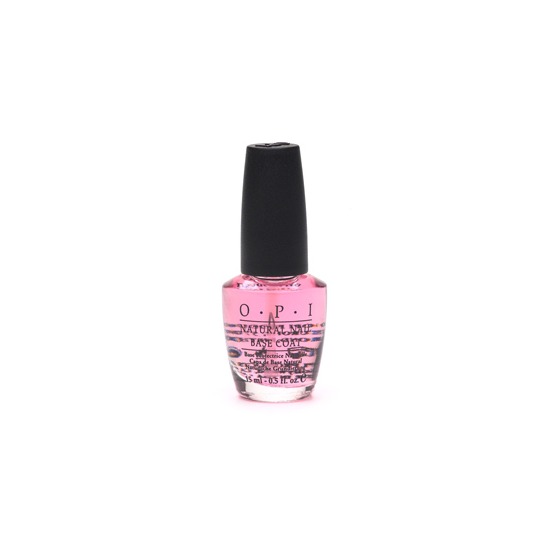 Rollover image to zoom
Reviews

Solveig Svava H.
Jan 02, 2013
MUST HAVE!
I always use a base coat.. But I didn't realize the important of it until now. I have been on a vacation and didn't have any base coat with me.. I have been putting on some really dark colors on my nails and when I took it of.. well it gets stuck and my nails don't look healthy at all! I do have beautiful nails. So not only does this base coat protect your nails but also make it easier to have a healthy look.. because damn those dark colors! They really stick!

Decent quality for the price.
This is a pretty good quality base coat. It's fast drying and decent for preventing nail yellowing with lighter colors. However, there might be some issues when it comes to dark colors and cheaper brands. I can't say too much of the wear to this base coat as I usually don't have a polish on for more than a few days at a time. But on the odd week that I keep a color on for more than three days, this base coat does help improve the wear as opposed to the nail color by itself. It's not my favorite, but it gets the job done.

Not the best but not the worst. Average :)
It's a nice base coat. However, I felt that it didn't make my nail polish last a whole lot longer ( I feel like my nails like the Essie base coat more.) For the price, it should go the whole nine yards but it just doesn't do that for me. I can say that my nail polish NEVER bubbled with this base coat unlike other base coats. It just isn't the best for me. Overall in my opinion it's an average product.

Always use OPI
Really nice base coat. It does help the nail polish to last longer and even with red nail polish I've never had my nails stained. It leaves a smooth surface for the polish and dries pretty fast so you can apply the polish pretty much seconds after the base coats applied. It's a really good base coat worth the money spent for it!

KrizzTina M.
Jun 16, 2011
love it
this is a really great base coat. you can really appreciate it for how it applies to the nail smoothly & never with any bubbles! it dries super fast and i can always get started on my nails ASAP with this basecoat
---