Complete All Day Moisture Lotion SPF 15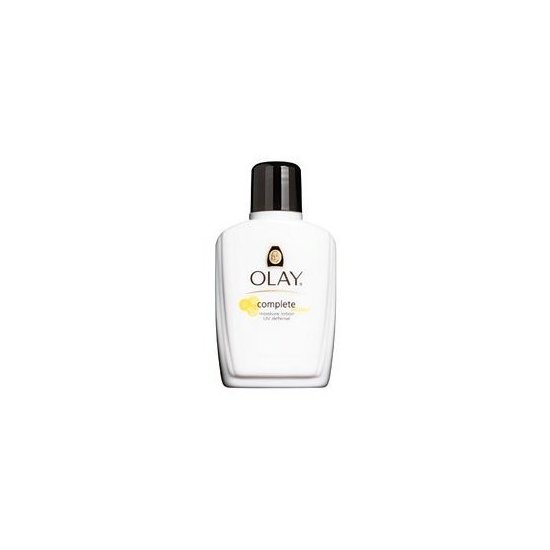 Rollover image to zoom
Reviews

Now, I love love love this product it rejuvenates my skin and smells amazing. With that being said i'd have to say it does have a small greasy texture like sunscreens have so a LITTLE goes a long way dont use too much also for me to gain the best results i apply it to a clean face after a shower before I go to bed every night so my skin can absorb it all and I wont have to add anything to my face the next day :)

Been using it for years...Love it.
This has been in my beauty regime for years and for now I don't plan on changing it. I use the Sensitive formula and It works great. Not greasy at all and really moisturizes my face. It feels like it drinks it in... It's loaded with things you need and at the price can't beat it.

Never going to use anything but this!!!!!!
Seriously this is the BEST moisturizer. I have sensitive skin but it's so dry and this is the only thing that does the trick. I've been using this for years and the health of my skin has improved so much. I just can't say enough good things about this lotion.

MakeupReviews H.
Mar 25, 2014
Great Cream
OLAY MOISTURIZING CREAM REVIEW - On Senstitive Skin
TODAY Today I am going to review another product from my fav brand OLAY...Yes its Olay Moisturizing Cream...already raved by many. I was dying to try this Olay moisturizing cream since it's been praised very much …& I being the person with sensitive skin always prefer to go for a gentle brand like Olay, Dove etc. So hers s my review on Olay Moisturizing Cream.
http://www.makeupreviewshall.com/2012/05/olay-moisturizing-cream-review.html

One and Only!
After fighting against dark spots and acne since puberty by using a variety of different products, including prescription medication, I had given up hope that my skin would ever get better. My mother tried to convince me to try Olay but like I said, I'd given up hope. Well, she bought it for me and I tried it. I have not used anything else since. It has given me blemish free skin for over 15 years now and I will never use anything else!

I used to think Olay was strictly for middle aged women since all my mom's friends used it religiously. Boy was I ever wrong. This moisturizer is absolutely amazing. It provides enough moisture to last me all day underneath my makeup and absorbs completely into the skin. Plus I don't break the bank with each purchase.

Nothing Compares.
I Have Been Using Olay Original Moisturizer Since I Was 14 and My Mom Told Me The Key To Beautiful Skin And Prevention Is To Moisturize And She Has Always Used It For As Long As I Can Remember So I Thought I'd Follow Her Leas Since She Seriously Has The Most Amazingly Young/Radiant Looking Skin At 42 Years Of Age Anyone Could Dream Of! I've Learned In Time That Just Moisturizing Isn't Enough Because UV Rays Damage Your Skin As Well; I Made A Lil Switch And Now I Get The Best Of Both And Still Does Magic. Because I Suffer From Dry Flaky Skin (Mostly Around My Nose) I Moisturize Twice Daily And If You Look At My Picture (Swear No Touch Ups!) I Got The Same Glow As My Mommy. :) The Proof Is In The Pudding!!
---