HIghlight & Contour Powder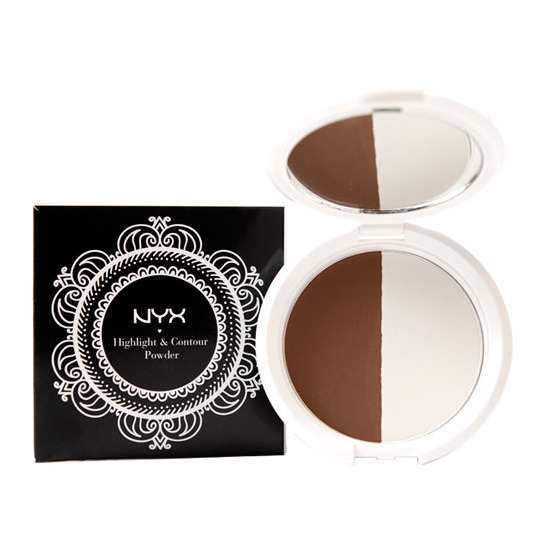 Rollover image to zoom
Reviews

Great!
Great for contouring and highlighting! Although I don't use the white as much, the brown is amazing! To begin with These shades aren't exactly made for every single skin tone out there. So it doesn't surprise me some went out to buy it and assumed it was a universal type of thing - when it's not. The white is okay, I feel like you can get more out of buying a jumbo eye pencil and using that as a highlighter - or any highlighter really. But because I needed white for a particular look, I got more out of the jumbo eye pencil and used a foundation brush to pick up the white of this product to add a bit more highlight.
Overall, you can use this in excess ( Contour & highlight, then foundation or use it on a soft angled face brush as well, or both. I wish they would make these in creams and in a variety of colors, which is why it didn't earn to high of a rating. But it definitely can be used!

Not a fan of the highlight part, but the contour side is my everyday go to contour powder!
The Highlight part is too white and cakey! It can make tan skin look a bit ashy. If you are looking for a photo ready highlight then you should pass on the highlight section of this powder.
---