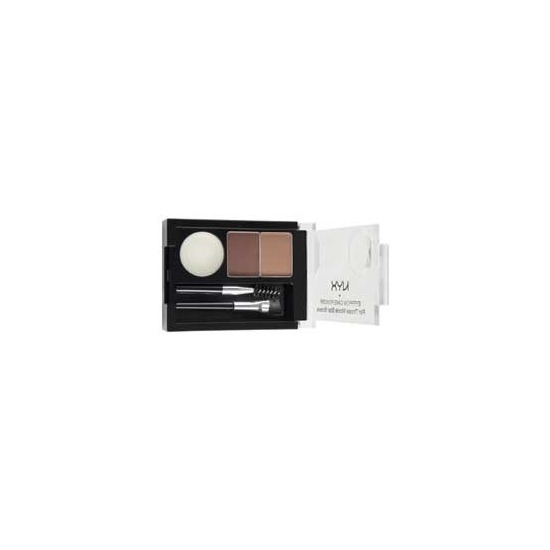 Rollover image to zoom
Reviews

Great!
Affordable and of superb quality. I use this everyday to fill out my brows and give them a Hepburn appearance. I would highly recommend this product; however, if you do get it, use a better quality brow brush. I find that the brush that comes with it puts too much product on, while a professional brush applies it much better! 😊

Fair for the price
I had the Anastasia eyebrow kit prior to this one and once the wax ran out I needed a cheaper option. The powder in this is a little darker than my natural brows so it makes them look really defined when I use it. I also feel like it doesnt stick as well compared to the Anastasia one, but in all it's good for the drugstore price.

Good for the price
I usually buy Mac or benefit eyebrow products but those are a little too much money for my current budget so I was looking for something on the cheaper side. I saw this at ulta for I believe 5.99 plus I had a coupon and the nyx products were buy 1 get one half off so it ended up being only like 3 bucks. I have used it a few times so far and I really like it! I would Deff repurchase. if I was going to a special event or something I would use one of my more higher end products but for a day when youre just hanging out this will do!

Subtle but powerful
I'll admit it, my eyebrows are kind of sad: lighter than the hair on my head, fine in terms of hair type but thick in width while being sparse and uneven. In short, they need help. This brow powder is pretty good on a day-to-day basis, making my brows look nice, thick, and even. I'm on the fence about this with bold eyebrow looks, but overall I'm pleased with it.

Perfect for trying to achieve those movie star brows inspired by the likes of Rachel Weisz or Audrey Hepburn. I would suggest applying the wax and then the powder; however, pad a tissue on them before completion, or else the colour will get on whatever you rest your face on (ex. pillow, etc.).

My daughter loves this product.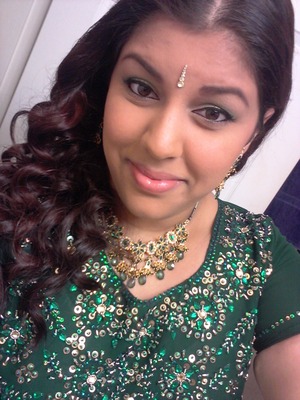 My daughter loves this shade of dark brown she says that this product works amazing for her she doesn't have to do anything to her eyebrows all day she simply loves this. NYX makeup is amazing i will put a picture of of her with her eyebrows done with NYX cake powder.

I REALLY LIKE THE WAX!
This NYX eyebrow powder kit trio is a great product for a beauty guru! The wax tames the brows, making them look very clean and precise. The eyebrow powder is not a harsh/dark as an eyebrow pencil. I use an Eco Tools angled eye shadow brush to fill in my brows and they turn out perfect every time, thanks to NYX!

Used it for first time today
Got this at Ulta today. I returned a Lorac eyebrow pencil because I had a few scars I wanted to cover up better. I wanted to try Nyx brand i was hoping the wax would stick better. I don't expect it to be the best damned thing for me. I bought it as an experimental situation. The price was right. i wanted to try something different instead of pencil. I liked the spool it came with.
---