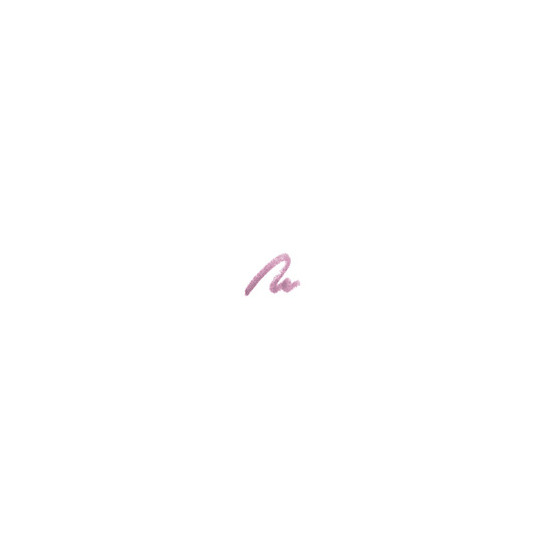 Rollover image to zoom
Reviews

Christina T.
Apr 25, 2010
These pencils come in such a wide variety of colors and you can have them all since they are just $1 ($2 if they are not on sale)! They glide on easily without too much tugging of your eyelid. The color payoff is great and for the super inexpensive price, you really can't go wrong with these. I like to set the eyeliner with a similar eyeshadow on top to ensure that it stays put all day long. NYX pencils are a big hit for me!

absolutley adore these eye pecils. there so creamy and easy to glide on. they go on to the waterline very smoothly and not rough and hard like other pencils do. The color payoff is really amazing they are very highly pigmented. if you want and even more amazing look, top off with eyeshadow, i like my waterline to be loud and bright so i usually place a color on top of the pencil for the ultimare color payoff, but you dont need eyeshadow on top to still get amazing color. my favorite colors are 'Moss" a dark green color, 'satin blue' a beautiful turquoise blueish color, and the purple color, but i forgot the name. i definitley reccommend these pencils

I am so in love with these eyepencils. It's so soft and it gives you everything you want in an eye pencil. I've had numerous pencils in my day and none of them ever hit close to home. I also love how they come in a variety of colors so you get satisfied.

I have not tried a lot of the colors but the ones I have tried like Sapphire and Emerald City I gotta say I love them. They are very pigmented and creamy enough where it makes it easy to apply to my sensitive eyes. They don't have the best staying power because they are creamy but I usually set it with an eyeshadow. I bought mine from Beauty Joint for 1.75 which is very inexpensive.

not long lasting :[
Pretty disappointed! Thought I was getting a bargain. With the color 'moss' I had a really hard time applying over shadow - not pigmented at all. I got 'green glitter' and it applies over the shadow fairly well. Def more pigmented. I love this color - it makes my blue eyes pop! Also got the color 'sapphire'. Love this color too. My biggest problem is I cant get these to stay on my lids even with a primer. Within a few hours I have color above my crease and it drives me nuts. Colors are lovely except for 'moss'... wish these worked better cause Id really like to use them but Ill be investing in something better to replace these

Why NYX, why??
This definitely makes the miss list for me. I bought three when Ulta was having their buy two get one free deal, I got a pearly one and two glitters and oh gosh....they are just so awful I mean the actual product is so rough! It actually kind of hurts to put it on my lid and the pigmentation isn't up to par either. Forget about trying to put this on your waterline...I'm afraid I'd tear the skin.

Alli Rose G.
Jan 10, 2012
Liner or Color Pencil?
I bought one of the Nyx Eye Pencils in black and it is awful! I paid $3 for a color pencil for my eyes. It barely lines at all. I mainly bought it for my water line and it hardly leaves a mark. I had to press it on hard to get a light charcoal color instead of black. This liner in my opinion is not worth it at all, which is sad because I love Nyx products.

Usually, I am a huge NYX fan. I think most of their products are on par with high end products in terms of quality but for a drugstore price. These, however, were very disappointing to me. The pencils were hard and when I swiped them, they deposited very little color. They are definitely not a product I would recommend.
---