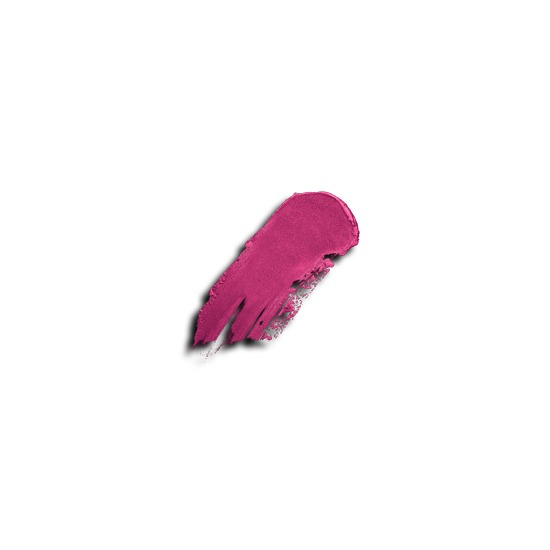 Rollover image to zoom
Reviews

Very impressed!!
I'm usually a MAC or UrbanDecay lipstick kind of girl...but I stumbled upon these one day while at Wal Mart and was very excited about the price ($0.93). I was like what the heck let me just try one and purchased the Retro Red. Very great lipstick especially for it's price. However when I put it on I had to reapply it about 2-3 hours later. Other then that I love it. Very nice and smooth color and this is pretty much my go to "RETRO RED" =) I'm actually looking forward to going back to Wal Mart and purchasing other shades to try.

Annamarie O.
Aug 09, 2013
Love!
This product was a very good quality red pinkish lipstick for the price. I got mine in the shade ruby and I wear it all the time. It is moisturizing and has a slight sparkle to the formula that makes my lips stand out more! :)

Cafe is my my go-to lipstick! I always have a backup in my purse. These lipsticks are nice and creamy, and apply well. I love that they are only 93 cents at Walmart.

I really liked this product.. Its a great wearing type lipstick and it is really cheap... Who doesn't love cheap makeup then you can buy a few colors for the same price of 1 higher priced lipstick.. I love the colors they are bright and brilliant I think everyone should try some.. Just because its cheap doesn't mean the makeup is cheap quality

Reds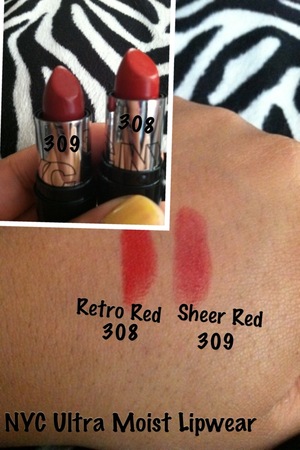 I own three of these Cafe, Retro Red, and Sheer Red. My two favorite have to be the red ones. Retro Red is a vibrant true red that really pops while Sheer Red is a real glossy ligher wash of red but stil red none the less. The price is cheap (around $1), its smooth and creamy, it does not dry out my lips or leave a nasty feeling on my lips, and its just a basic lipstick that has to be reapplied after about 2hrs. The packaging on the other hand sucks because the lipstick does not go down all the way and it makes it easy to nip the top when trying to close it and it has a hint of smell to it (which some ppl may not like). I really enjoy these lipsticks and for the price you cant go wrong with trying one out!! I recommend them..

amazing lip color in an instant!
i absolutely love these! I have about 6 of them so far, the colors are so vibrant and gorgeous... my favorites are the nude color called cafe and the red violet called violet shine. these have the perfect pigment to give an extra pop of color to your daily makeup routine. i want to get each shade since they're so affordable and great colors! why spend $30 on MAC lipstick when you could spend $1 or $2 on NYC! It has the same purpose ;)

Since these were only a dollar at walmart I decided to try one out. It was very good quality for $1. I was surprised! I got the color Chiffon, which is a sheer pale pink color, it is really pretty. It doesn't last a really long time, but I think it lasts long enough for me. Once I run out I will be repurchasing. I would definetly recommend this. I like it better than all of the other New York Color lipsticks that I've tried.

I really like this lipstick! I love the price too. It has become one of my go to pink lipsticks. I'd doesn't last to long though, I have to reapply it about every 2 hours, but that is ok considering it was SUPER cheap.
---