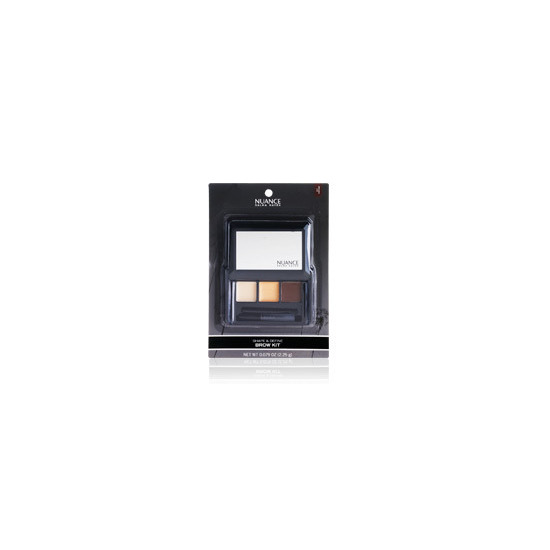 Rollover image to zoom
Reviews

Really nice vegan and cruelty free brow kit
I got this so that I would have a new vegan brow kit! Knowing I didn't wanna spend a lot of money, and I wanted to try a new product, I headed over to CVS, and after looking at Nuance to see if there was a sale, (there wasn't), I noticed Nuance had a fairly affordable brow kit, with vegan ingredients. Nuance is a new drugstore cruelty free line, priced neck n neck with Physcian's Formula. Figuring this would be nice to try, I picked it up in Medium Blonde. I am a dark brunette, but I find the colors in this are flattering for a dark brunette. I hate having brows that are too dark, they aren't flattering, at least with my skintone.
The kit comes with a brow wax, highlighter, and a soft pigmented brow defining shadow. The kit is 2.25 Grams, and does have the bunny on the back, for all you cruelty free shoppers.
The outer packaging is a black small slide case, with a mirror on top. Truly perfect.
---