Smudge Proof Eyeshadow Base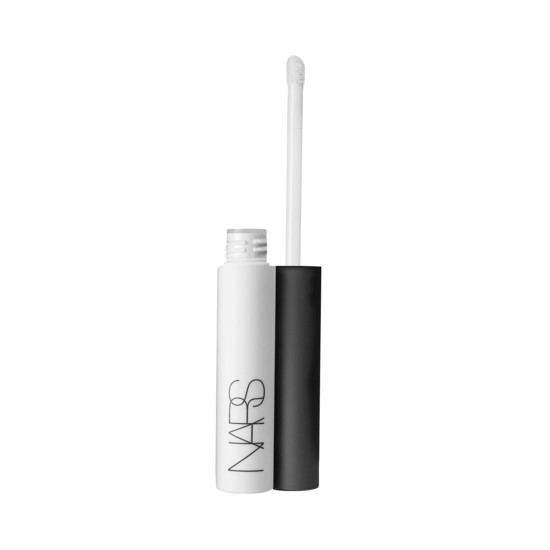 Rollover image to zoom
Reviews

Makes eyeshadow more vibrant
I used to use UDPP until I realized it was irritating my eyelids. I find this primer doesn't dry out my eyelids, and makes my shadow look even brighter than with the UDPP. It also makes my eye make up last longer than the UDPP. I'd give it 5 stars if it was cheaper ($25 is a lot for an eye primer) and had better packaging. There will always be a little product at the bottom of the packaging that the applicator can't reach, which is a waste. I wish it came in a tube so it would be more hygienic and a better value.

Not what I expected.
When people talk about this product, I hear such amazing things about it and how it keeps makeup on, even when you rubs your eyes. Unfortunately, I hate to say that it was nice but not what I expected. It seemed like a holy grail miracle of a product, but it was like any other eye shadow primer to me. I have to say, if you don't touch your eyes or tend to tear up or water, it will stay on but that goes for most primers I own. I can't say I don't regret buying it because it works wonderfully, it's just not the kind of product I'd be amazed by.

Better than I thought.
I received this product as a sample and put it aside until I ran out of my UDPP. When that time came around to finally try it out I was not disappointed. I actually like it better than the UDPP because the the consistency is very light. And very easy to work with. BUT the UDPP still wins me over because of the color of the potion. Sorta cancels out any pigmentation on the lid which helps colors pop.

What can I say, this primer is AMAZING! I do my makeup at 7 am and my eye makeup is still in place when I take it all off around 10 pm. I feel with other primers, there's no creasing, but the colors seem to blend together as the day goes on and then it looks like I've only used one eyeshadow color. With this product, at the end of the day you can still tell that I have distinctively used 3 different eyeshadow shades. I got a trial size when I purchased the "And God Created Woman" palette and plan on buying a full sized tube when I run out. Do not pass this product by :) xo

My Holy Grail Eyeshadow Primer!
I have used every primer under the sun, and nothing has worked nearly half as well as this does. I have oily eyelids which obviously interferes with my eyeshadow. Whenever I use this primer, my lids stay matte, and my shadow stays put. I am so in love with this product that I will never have to purchase another primer. It will be a dark day if Nars ever decides to discontinue this gift from above!

Best Eyeshadow Primer
This is by far the best eyeshadow primer I've ever tried. It is sheer and applies without streaking or clumping and keeps eyeshadow from doing the same. It doesn't feel heavy or dry. This primer really helps prevents creasing and smudging immensely. If anyone hasn't found the right primer, this one should be given a try whether having oily or dry eyelids.

Nicole Sung Un P.
Feb 7, 2013
the best out of the best. :) seriously if you have tried the urban decay, two faced and other hyped products, this is the one to go for. If the other primers work for you, that's fine because this is on the little pricey side; however, this is the only one that lasts the WHOLE day on me without creasing or getting the colour off! worth your money if you have oily eyelids

Really works
Oily skinned girls know how difficult it is to find products that actually prevent your makeup from melting. I tried Urban Decay's Primer Potion years ago, which just made my eyelids flakey. I never even thought of trying any other eyelid primers since that one is supposed to be "the best" and I usually don't wear eye shadow anyway. But recently, my friend and I were getting ready to attend an award show and she told me to try using some of her Nars eye shadow base. I was skeptical since she has dry skin, but I decided to give it a try anyway. I was amazed that my eye shadow didn't crease AT ALL the whole night, even after going out for KBBQ! lol I ended up purchasing one for myself :) I might actually start wearing eye shadow more often because of this!

Best eyeshadow primer!
I've tried them all - benefit, too faced, urban decay's.... But I always come back to this eyeshadow primer. It dries with no color and allows your shadow to go on smooth with no rippling. And keeps your shadow from creasing up to 24 hours! If you're still looking for one, or need to invest in a good one, this one by NARS is the best!
---