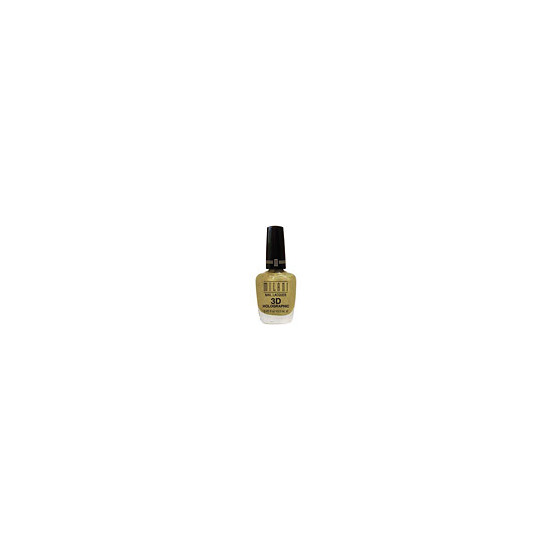 Rollover image to zoom
Reviews

LOVE
I have this polish in Hi-Tech and Hi-Res and I love them. They are a bit sheer at first, but after 3-4 coats, it is stunning. The holo in these is amazing. I get compliments on my nails everytime I wear them and they are very long lasting. They have lasted as long as 14 days on my nails with no chipping and minimal tip wear. I would definitly reccomend these to anyone who likes to add a little flair to your nails. I can't wait to purchase the rest of the shades

Violet likes DM S.
Mar 06, 2012
Milani really makes great products and these holographic nail polishes are no exception. I bought some on Clearance at Target last year and they look gorgeous on. I used a top coat (Seche Vite) and it lasted a week before chipping.

Love!! <3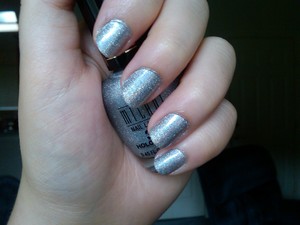 This nail polish is sooo pretty! I loved it so much! It was holographic and actually my first Milani and first holographic nail polish ever and I can honestly say I was not disappointed. I do plant to buy more Milani polishes! for my full review check out this blog post: http://thepolishfiles.tumblr.com/post/6958881859/milani-hd-holographic-nail-polish
So pretty!
I love milani. I have cyberspace (blue) and hi-res (purple) and they are beautiful. Everytime I wear them I get compliments saying how pretty the color is and asking what it is. You only need two coats at most so one bottle lasts forever. I dont know what the staying power is because polish never lasts long on my nails anyway but I love this stuff . Ive been meaning to get more colors but I havent gotten around to it yet.

So pretty!
I love these polishes. They're pretty much the only drugstore alternative to a holographic polish! However, I find that the particles that make it holographic could be more dense with these. The holo is definitely there, but it's not as strong as some other holos I've seen!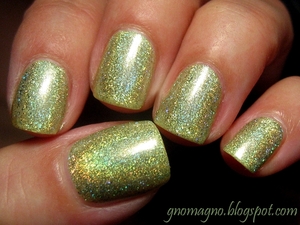 I have the green one and the blue sky one, and I love them both. They are a bit sheer, but don't mind, with a coat of ridge filler before the polish application the problem is easily solved. The holo effect is a bit rough, but still strong in the sunlight. Absolutely I advice these two polishes, especially hi-tech!

I fell in love with the Hi-Res color the instant I saw it! The color and glitter are really intense and it sparkles like crazy under the sun! However, since my nails have been super weak lately the polish chipped off the next day. I'm sure if my nails were stronger the polish wouldn't chip so easily. I also recently got it in the pink, blue, and green. I tried the pink and it comes on a little sheer but still very pretty. The sparkle is just so amazing on these polishes!

Really like this!
I picked up the purple (Hi-res) and was very pleased. After one coat, it was fairly opaque, but after two coats it was looking really splendid. In low light, it just looks like a lavender with silver sparkles, but in direct light (especially sunlight) it comes alive! I wasn't expecting much from a drugstore holo polish, but this was really impressive. I thought it looked spectacular. However, it did not last very long (granted, I do a lot with my hands, and polish tends to chip quickly) and only survived about 2 days of wear. For the low price, I would recommend this polish, though I have only tried the one color.
---