Volum' Express® The Rocket™ Washable Mascara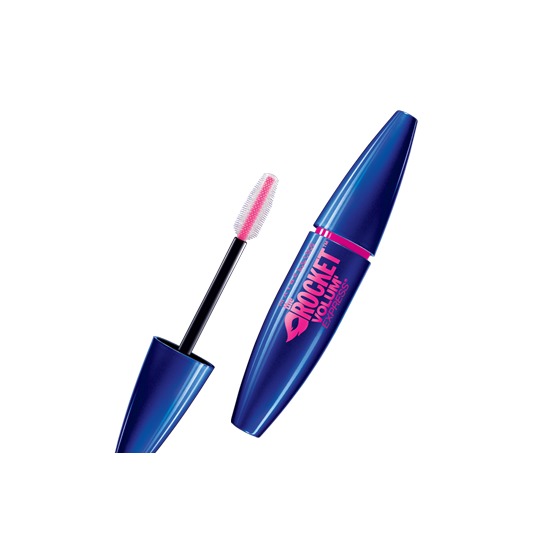 Rollover image to zoom
Reviews

There's no difference if I don't use it
no volume at all, like nothing, nada, nulla! no lenght (for me that have already long lashes, but still other mascaras do that for me), maybe just a tiny bit, but completely unnoticeable. i'm never going to buy a maybelline mascara in my life probably, waste of money. P.s.:sorry for any mistake, eng is not my first language ;)

Not my favorite mascara!
This mascara didn't give me length and barely any volume. Which volume is what I was looking for. And the waterproof version is NOT waterproof!!!!! I love rubber brushes and I thought it would be my drugstore miracle product but it really wasn't. This mascara isn't good for length or volume I don't know what it's good for....😔

This is literally my most favorite mascara. Many of the other reviews say that they had issues with it flaking or that it is too hard to get off, but I have never had an issue with that and I have been using this brand for about 4 months. I guess it just varies from person to person!

Clumpy
So I got this because of the great reviews and it was okay for a while, decent mascara. I get home from school and my under eyes are darker than normal.
I stopped using it but I used it again for thanksgiving(I had put on a very thin mascara before it, just for length) for volume and length and immediate contact made my lashes very clumpy and very flaky. I am not going to be using it again haha

Charlotte F.
Aug 18, 2014
Can we please just take a moment...
This mascara is my holy grail! I previously has the benefit 'there real' mascara and I have to admit I would have the cheaper maybelline product any day.
I can apply as many coats as I feel like and it will not clump. Leaving me with natural looking long, fluttery lashes. A must have in my opinion!

LOVE THIS MASCARA👏
I've heard mixed reviews about this mascara but I purchased it anyway. I was using the Pumped Up Colossal one before the Rocket. The brush was way too big but it was a good mascara. But with this mascara, I can use it for my upper and lower lashes. My lashes are naturally long but I like to make them longer and give them a little more body. Overall, this mascara does that and it clumps a little. It's worth the price. I would totally repurchase it again!
---