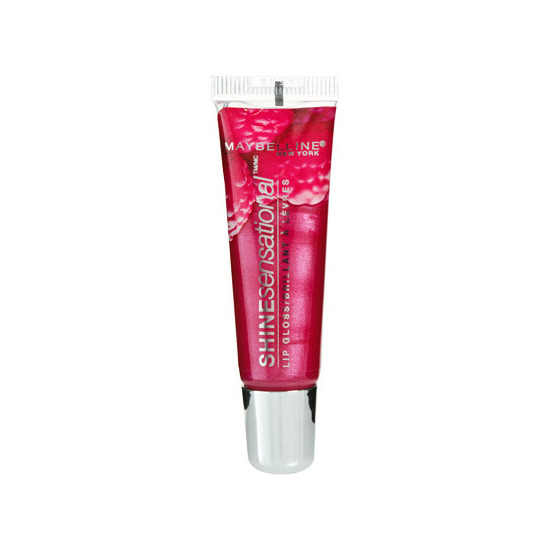 Rollover image to zoom
Reviews

Kita Katt H.
Apr 08, 2012
Everyday Wear
I absolutely fell in love with this lip shine.. It has such a gorgeous shine to it. This is a color that I wear over top of maybellines baby lips (peppermint) its not sticky but I prefer to moisturize my lips before applying gloss or lipstick. Definitely a must have in the make up bag.. Its amazing what a little shine can do with or without makeup

perfect
I love this! best lipgloss ever! I bought peach sorbet, it pretty much goes on clear, and thats okay I personally don't care. What my biggest worry about this product was, was that it was basically going to be super goopy and way too thick. And it's not at all, it smells great, and it even tastes good, I love this all around. I think I will absolutely buy more.

Yum.
I really really loved this lip gloss. It's pepperminty in taste, smell, and feel. Because of the "mint" in the lip gloss, the gloss appears to look a bit sheer and sparkly. It's the perfect after-you-put-on-nude-lipstick-lipgloss look. It smells absolutely delicious~~~! And after a couple seconds after applying the lip gloss, you can feel the mint on your lips. It's actually very refreshing. For such a small tube, you might think six dollars is a tad bit expensive. But because of the amount you put on at a time, this gloss (I don't really know about the other flavors or shades) but this particular gloss, is an absolute must-have.

Julia marie C.
Jul 13, 2012
Good
Just your average lipgloss, but I love the smell. Although sometimes when you squeeze it, only water comes out. But overall, it's a great lipgloss, but not exciting; there is nothing special about it.

I like the way these smell and taste more than the actual product haha, it only lasts a little while then fades off. Definitely not the best gloss I've ever tried, but it's good if you just want something cute for a quick errand and don't want to use your Macs and YSLs hahahaa. I won;'t be buying any more but they were worth a shot
---