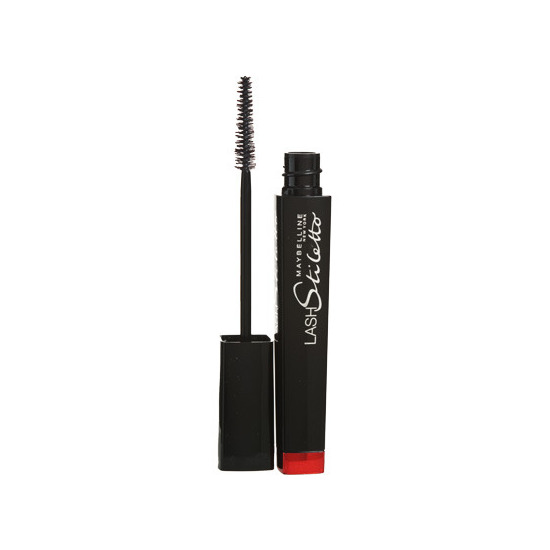 Rollover image to zoom
Reviews

good mascara, but not for me...
I LOVE THE PACKAGING!!! I think it's just creative and a fun way for a mascara to look like that since it's obviously called Lash Stiletto! The brush is absolutely amazing! I have shorter lashes on the inner corner on my top lashline, and this applicator coats all my lashes! Also, I use this on my lower lashline, and I always have a problem with applying mascara to the outer ends of my eye, because they are longer and always entangle together somehow, leaving my lashes on the outer area of my eye clump or they just dont have the curl anymore, but with this mascara, it does the job and seperates my lashes giving them length! I just wished it would give me a bit more volume, and I dont recommend the soft black, because it isnt dramatic at all as the blackest black color. The mascara color I got is great for everyday looks, but the color just doesnt suit me. Hopefully I get to purchase the waterproof version!:)

one of my faves
I love lengthening mascara, & this one delivers. I love long spider lashes. When I use volumizing mascaras my lashes look short. This mascara can be worn lightly, or multiple coats & doesnt clump.
I LOOOOVE THIS MASCARA FOR LENGTHENING!!!... So I will use this one when I'm in a hurry ..for the price and for 2-3 quickie layers it separates the lashes and definitely works with a number of different types of lashes.... I have recommended this one to several friends and no one has complained!!...I get the regular Lash stiletto ! this one seems to have a red brush?! Product glides on and is non irritating!

Never stopped using this!
Since its come out I haven't stopped using this! I love this mascara, it lengthens and separates my lashes BEAUTIFULLY! it doesn't have much volume but it gets the job done. If I want extra volume I just layer this with my L'oreal carbon black voluminous. Both of these mascaras are in my makeup bag AT ALL TIMES! Best of all this mascara doesn't flake at ALL (like carbon black). It also comes off easily as well.

Great for already natural big lashes.
I already have big volumized lashes, (I know, why would I need mascara then? Because it makes them look good all of the time) so I hate mascara that is "volumizing." This is the best "LENGTH" mascara I've ever tried. It's a wet formula, I use the brownish black so my lashes don't look so extreme. I do recommend this for bottom lashes for anyone. This stuff is a good simple mascara.

This is my FAVORITE mascara
The first time I used this product I instantly fell in love, it makes my eyelashes super long and I love that. I like to wear false lashes as well but sometimes I do not always have the time to put them on and it nice to have a mascara the gives you the same effect. I have been wearing this mascara for about a year now in the past I would wear cover girl mascara and I thought that my lashed were long until I tried this one. I usually purchase this item from either Target or Walmart for about $6.00 and I always get it in Very Black because I love my lashes black and very long. Long eyelashes makes your eye makeup appear more dramatic which is something that I like. I do not get the waterproof one because I do not like waterproof mascara I have tried it in the past and did not like it, I know that some women only like/wear waterproof mascara so you can purchase Maybelline Lash Stiletto Mascara in waterproof if you like. So far this is definitely one of the best mascara's out there and I recommend this to all of you divas, if you are looking for a new mascara to try out give this one a chance and I am sure that you will like it. This mascara does not flake or get clumpy like other mascara's it goes on very smooth and it easy to wash off when you are taking your makeup off at night. Overall I love this product and this will probably be the only mascara that I wear for a long time to come.

MY ABSOLUTE GOOOO TO MASCARA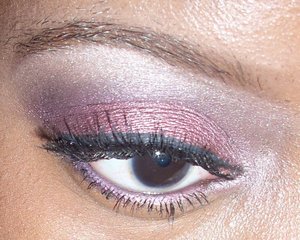 I LOVE AND ADORE MAYBELLINE LASH STILETTO!!
So much so that a did an entire review on my youtube channel and raved about it and told the cons too!
And then did a blog post on using it on your bottom lashes!!!
check those out!! this is a greta product dont believe me see the eveidence on my channel (pictures) and my blog (more pictures)
http://www.sherryblossombeauty.blogspot.com
http://www.youtube.com/sherryblossombeauty
or take a look at this photo and check out the precision on the bottom lashes (wearing falsies on top...)
---