Great Lash BIG Washable Mascara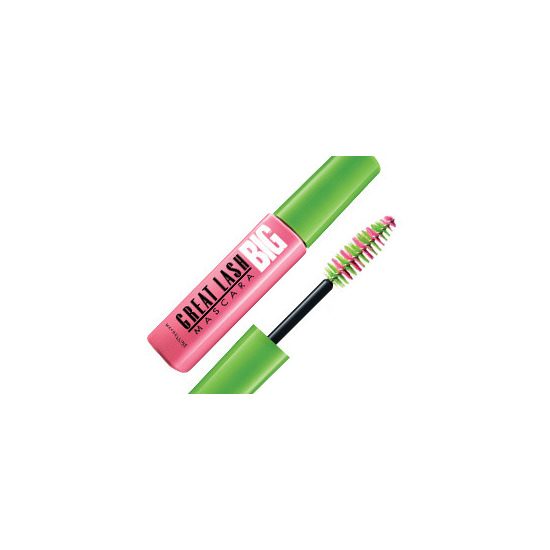 Rollover image to zoom
Reviews

Bigger brush for the win!
I am so happy Maybelline gave what is likely their best mascara of all time a larger wand. Like the original, my lashes don't clump, the formula is excellent. If you like Great Lash but wish the wand was bigger, this is the answer to your hopes/prayers.

Gabrielle L.
May 24, 2011
I fell in love with it!!
Amazing!!! I love it! It made my lashes obviously bigger and separated. The only negative thing about this stuff is that this mascara is washable, so you have to stay away from water. The rain is horrible with it and don't even think about crying, but otherwise, I fell in love with it and I would definately buy it again!!!

love!
it's not one of the best mascaras, but for the price it's great quality! i use this most days when I want to save my better mascaras for other occasions, and it's perfect for when i want a natural but sophisticated look. it didn't make my lashes "big" but it certainly defined them well. great product, great value.

Christina T.
Jul 05, 2013
It's ok.
It gave length nicely and easily came on but it flakes off throughout the day which is quite annoying! I do like the fact that it washes off very easily though before going off to bed! c:

Ok but not amazing. Gave me an infection.
First of all: the consistency and effectiveness of this product is Ok. I am such a huge fan of Maybelline, especially their mascaras, and i feel compared to the other Maybelline mascaras - this one is not so great. It does do it's job but it is not amazing. Considering the price & the hype it has received on reviews and videos worldwide: i would expect it to be better.
Personally, i got an infection in my eye afer using this product. I am sure it was this product as i did not change anything else in my beauty/make-up/lifetime regimen, and when i stopped using this: the infection cleared up. I used this again around 6 months later, and the infection came back, then cleared up when i stopped using it. This, however, is a PERSONAL experience and it has not happened to anyone else that i know. I have also read many great reviews about this product so it may be suited to other people, but for me, i did not prefer it.
---