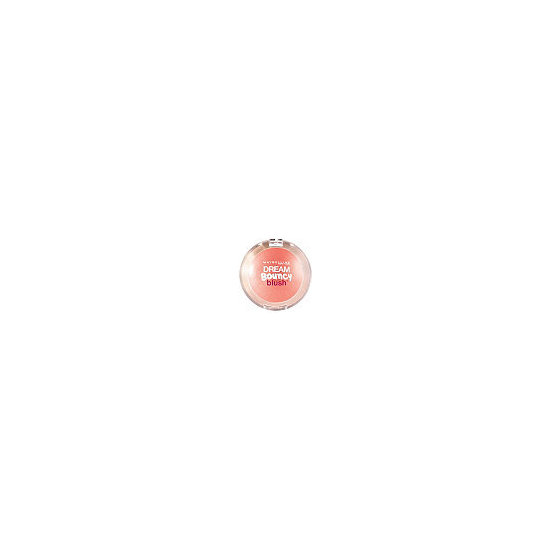 Rollover image to zoom
Reviews

Not sure I get it
Not sure I get why it feels bouncy in the pan - like a bouncy house. It is just a cream blush not sure why it has to be pumped up with air to feel like this just to push back when trying to get it on your fingers. Hard to apply. It is hard to get it on your fingers without digging it out. Goes on streaky.

Just a fair warning: the color is great and I love how it adds a sun-kissed look to my face but it does tend to leave ones face looking a little oily later in the day. So be prepared to do a face cleanse and reapply your makeup from your cheeks down to keep the fresh morning look all day.

LOVE
I don't usually wear blushes because my skin flushes a lot naturally (a.k.a is ALWAYS red) but I decided to try this one. I was AMAZED. The creamy, memory foam texture is great, and the blush is slightly sheer, so it doesn't go on super thick. It also is very build able and blend able. I have found the best way to apply this brush is with your fingers. Brushes and sponges ruin the texture of the blush. Use two fingers to apply. Definitely one of my all-time beauty faves!

Fab color!!!
I LOVE this blush. Easy to use, and it's not overpowering. It can be a little sheer though, so if you're looking for a darker color you tend to use the blush faster. Shop around for cheaper prices! I bought it at one drugstore, only to discover it was several dollars cheaper at another. Still love it and plan on purchasing more :)

Took awhile to get use to
This was my first experience with cream blushes. I hated it! I picked it up again a few months later after I understood how to manipulate cream blushes and its a really pretty shade. the color is soft but pigmented. Once it's on the skin it feels smooth like a powder and blends very easily.

Ehh
It is used up very fast and it is smushed down and rubbed around. I will not repurchase this, the color payoff is not very good, but I love the light feel of this blush. 👎
---