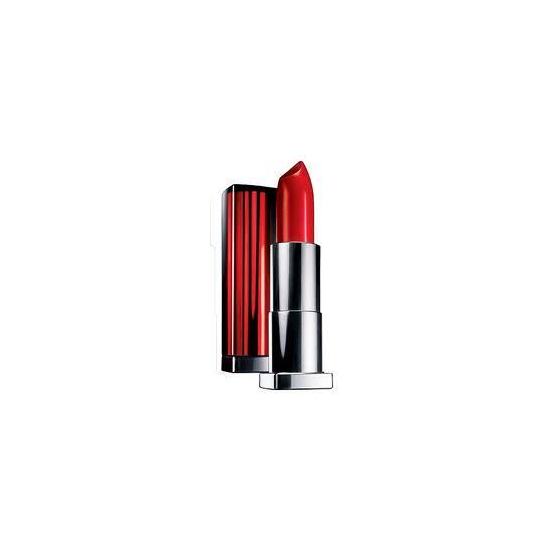 Rollover image to zoom
Reviews

The Color Sensational lipsticks are amazing. They have so many colors from different product lines like matte, pearls, vivids, and shine. I have about one or two from each. There is a color for everyone and it's affordable so you can definitely experiment. So so pigmented. These lippies are also quite long lasting. You may need to reapply after eating and maybe to moisturize with chapstick once if you're wearing it all day but that's about it!

One of my favorites
These lipsticks were the first ones I've ever used and I love them. They dont dry our my lips at all which I appreciate. The texture is creamy and moisturizing and it has a slight gloss when applied. Personally I find the color to be pretty pigmented, plus with so many colors you'll definetly fond one that compliments your skin color perfectly! The smell is great as well, I would describe it as a sweet cherry scent. The only thing I didnt like was that this product didnt last as long as I would like but it might be bcuz of the way I apply it.

My first lipsticks!
When I was young, I asked my mom to bring me back something from Las Vegas (she was on a trip). Anyhow, she came home with Maybelline very cherry and red revival lipsticks. I LOVED THEM! I wore them all the time. This makeup product holds a special place in my heart and on my lips! Amazing pigmentation, all around great product. Xoxo~ Kenna 💕💎

I love this lipstick so much!! The color is gorgeous and it goes on really well. It lasts almost all day and it is pretty water proof. Would recommend this product to anyone!

Very pigmented lipstick! It feels amazing on the lips, as well. The staying power is pretty great. I haven't got around to purchasing more from the ColorSensational line, but I need to!

My go to red lip!
Very pigmented and long lasting. Also it feels amazing on the lips! Maybelline lip products are definitely one of my favorites. I have to purchase more from the ColorSensational line!

Great shade!
It really brings out my eyes and is not too dark for my fair skin. It's a mix of purple berry and magenta for a nice, feminine shade. I always worry about drying my lips out, but just put on a balm before applying! It does transfer but that's normal. Good drugstore lipstick!
---