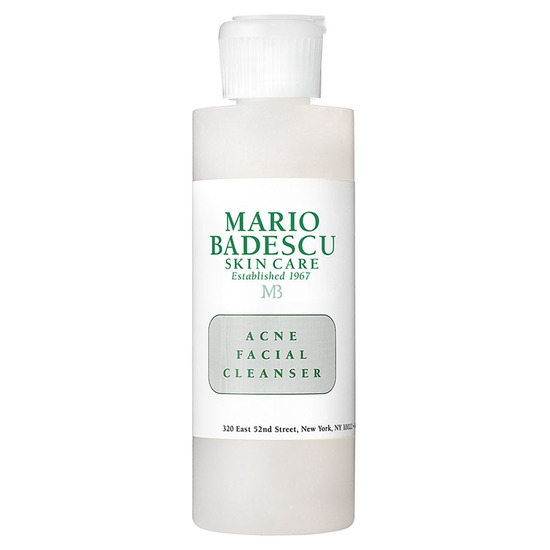 Rollover image to zoom
Reviews

Great product but a little pricey for my taste...will get some later
I wanted to just try this product out before purchasing it, because I've had a lot of cleansers dry my skin out pretty bad. I must say this one did not dry out my skin, and left my face feeling soft and cleared of acne. I will be purchasing some of this when I can afford it. Though it doesn't foam like most other cleansers I use (had to get used to that), it cleaned my skin way better than the others. It goes on in a gel like consistency, and a little goes a long way. You massage this into wet skin, and simple rinse off. You'll be amazed at how clean and soft your skin will feel after using this cleanser. Then after a few days of using, you'll notice a dramatic difference in how well your skin has cleared up from acne (or at least I did). I highly recommend trying this acne cleanser.

My favorite Mario Badescu product. It's a gentle cleanser that helps with minor inflammation.
I've used this for at least 6 months now, around the same time I started using other MB products. This cleanser is great to use morning and night, and it isn't drying on my skin. It also helps soothe irritation. It's only OK for removing makeup, but I don't rely on it for that since I use makeup remover wipes prior to washing my face.
---