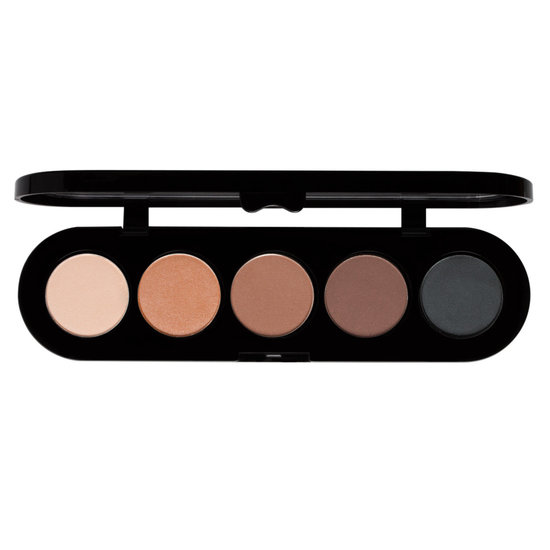 Rollover image to zoom
Reviews

i love this brand shadows and foundation
good pigment, good blending, good color combos i have 2 palettes wood pink and a yellow one love them both and i recommend trying them. also love their foundation

Mercy...
I remember watching youtube video by Makeup Atelier years ago and loved their technique, etc. My heart jumped a bit when I saw their eyeshadow palettes on Beuatylish. I didn't get overly crazy and only bought 1. Now ...I'm hooked after one swatch!!! They are so buttery and have stayed on my hand for the last 2 hours with no primer. Move over Viseart....you have a new TWIN in my makeup collection.

love these shadows
i bought the pink wood and yellow palette and love this brand..the pink is an earthy pink shades, the yellow colors esp the lightest are unique....blends well, stays on and the 5 colors are well suited to each other, i recommend these

Great eyeshafow
I love this eyeshadow brand. Even the light colors are good colors, I recommend this brand for shadows and foundation..the colors are hard to pick off the computer but the quality is there

Beautiful Pigmentation!
I was introduced to Makeup Atelier from Wayne Goss' review of their wonderful concealer, which led me to explore more and one of the amazing Beautylish team members I know recommended the shadow palettes. I'm a big fan of French beauty brands, and these shadows don't didappoint! The pigmentation is rich and wonderful-every palette has a lovely range of shades and textures from smooth mattes to shimmers and metallics. They blend really beautifully. T15 is a lovely warm toned palette.I also received the T02 palette in one of the yearly Beautylish Lucky Boxes! This palette includes a Burnt Umber range of shades and I especially love the combination of the matte peach and black with the satin coral, the shimmery burnt umber, and the purplish silver metallic. The great thing about the palettes besides the great shade curation and blendability, you get great quality shadows for the price!

Highly pigmented
On the day I received this palette I jumped for joy. It came just in time for me to practice my makeup skills on several of my friends. The colours are so pigmented and the eyeshadow looked good on my 2 friends, They loved the colours of this palette. This palette makes blending really easy and I didn't notice any fall out. I think the whole range of colours by Makeup Atelier are very lovely with a wide range to choose from. Great price too and Ideal for freelancing, especially because of the variety of colours. I have almost bought the lot. 👍🏻

Really pigmented and blendable
I think this is one of the best eye shadow I've ever tried. It is super pigmented but still very blendable. The texture is very silky. I love my Tom Ford palettes and ABH palettes, but I think these shadows are just as good or even better. The only thing I don't like is the shape of the palettes, but that is personal preference. I honestly don't understand why they are not talked about more! Highly recommend them!

Very purple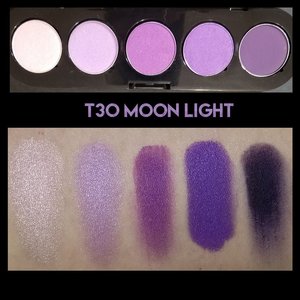 A lot like the aqua set I got, this set is a little fickle. The darkest shade is not very opaque but can be used to slightly deepen the other shades. If you use all these shades together you can create a very bold purple look. I find the formula works best with a sticky primer that dries down, like primer potion rather than a creamier base. It also works best with synthetic brushes over natural hair brushes. Be aware, the more vibrant shades can stain a light colored brush pretty good.

Fickle but Fun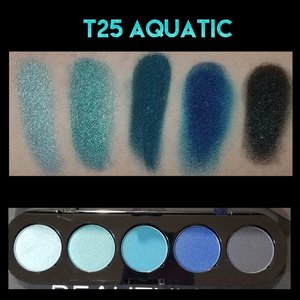 This is a warm teal set of 5 shadows. Some of the shades look cooler than they are, swatched and on the eye they are well coordinated without a lot of contrast in tone. There isn't a lot of shimmer but the set isn't matte either, it is a nice balance. I find that they work best with synthetic brushes and a stickier base like UDPP. I tried them with my paint pot and natural brushes and it was rough. They didn't blend that well or layer well and they were disappearing when blended. Over the UDPP with the synthetic brush they apply well and build up as needed. They also photograph beautifully, they almost look better photographed than they do in person.
Overall, while the formula is a little fickle, they are nice a vibrant. I am happy with my purchase.
---