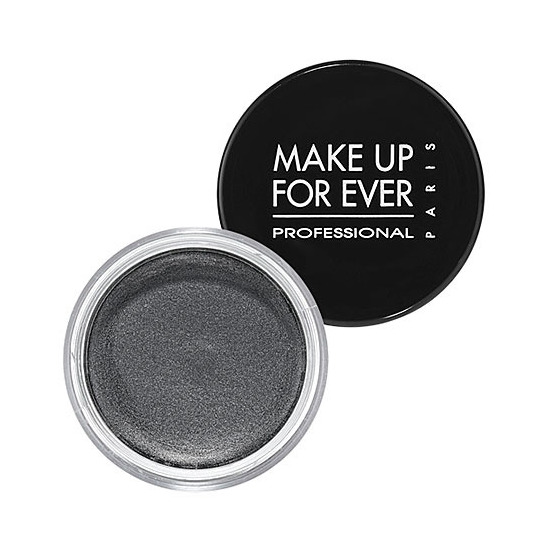 Rollover image to zoom
Reviews

Long lasting creaseproof eyeshadow
This is my holy grail cream eyeshadow. I love it so much! I got the colour #16 pink beige and it's a great neutral colour which you can use on its own or under any other colour eyeshadows. It's got a very rich colour payoff and is very pigmented. It's best if you apply it with your fingers. Its waterproof and long lasting!! I can definitely guarantee this as one time I had a really bad day and I was crying so much but this eyeshadow just stayed put!

UH-MAZING
Just beautiful. Glides on so smoothly. I use mine as an eyeliner and it is waterproof and sweat proof and fool proof. My sephora doesnt have their eyeliner so i just hoped this was the same and it was. Can be used in the waterline. Im not sure about sensitive eyes amd contact wearers but for pretty normal eyes it should stay for a few hours. Lasts a loooong time

So glad I bought it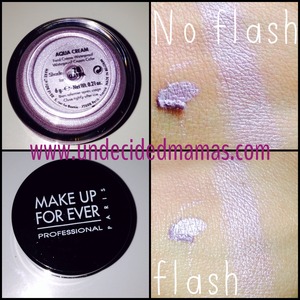 This is my second MUFE purchase and so far I have not been disappointed. I decided to buy this with a gift card I received during Christmas time. I was trying every single color they had but only liked the purple. It blends easily, highly pigmented, smooth and creamy. I love this eye cream! I tried it on yesterday and when I woke up this morning it was still on. I know I should have washed my face last night before bed but I knocked out after being out all day. It is gorgeous when worn alone, I am sure you can use it as a base for more shadows in the evening. I would recommend it to anyone!

Once again I can't....but I wanted too.
The aqua creams are not easy to blend and they dry so fast. The colors are so vibrant and beautiful and I, like the impulsive nutt I am, bought 5 or 6 of these things just to return the, Broken and flabbergasted with dried up tracks of my tears. You have to works fast with aqua creams ...

Josy-anne B.
Oct 24, 2012
I LOVE ALL AQUA CREAM
This products is last for hours. Impossible to get it off except with cleanser. I love also wear it on my cheeks and my lips. The Orange one and the emerald one are my favorite. And the Black Tango palette is amazing. I love to use those product for doing make up and also as a base before powder eyeshadows!

Favourite!
I love these products so much for a sparkly base to any eye shadows to make the eyelid pop. I definitely recommend these as a base, use the black one rather than the aqua black product. You do have to get use to them before you perfect it, you just have to work quick and really warm the product up on your hand before applying with your finger on the eyelid. The warm golden colour is great for wedding makeup or a natural makeup with sparkle :)

I have I think 4-5 of these. I really like them, I use them on my lips and cheeks. I really dont like the way they look or feel on my eyes. They are so thick and rich that I find it really difficult to apply it to my eye lids. I used a brush and my finger to compare which would be a better application on my eyes and when I used the brush designed for creme colors, it was a disaster. The color stuck to the brush and made the bristles all waxy and gross. It worked well with my finger but I hate applying eye makeup with a finger because it doesnt blend well and it doesnt look as nice. On my lips I really like some of these colors like the red and orange. Same with my cheeks, it makes a nice creme blush. Overall, I will probably stick with the colors I have but won't purchase again any time soon.
---