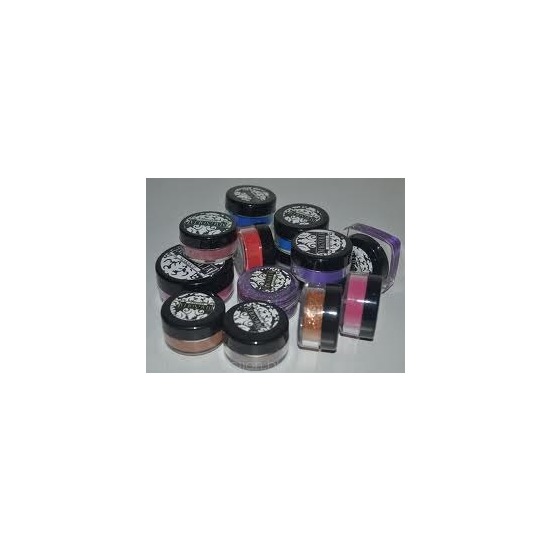 Rollover image to zoom
Reviews

Beautiful Colors
Magnolia's pigments are quite lovely and I feel like I'm getting my money's worth. As always, with any pigments, you have to be careful of spilling them so you must tighten the caps or you will be sorry later. I own quite a few colors and have noticed that they are all long wearing and look great all day and night!

Good Products at a Great Price
I really like the large array of colors that allow you to mix and match for different styles. You will need a primer or some sort of adhesive to use the glitter shadows but the regular pigments (matte or shimmer) worked really well without having to add anything extra. I love the complements that I get when I wear Magnolia Makeup.

Cassandra D.
Jun 21, 2012
better than mac!
don't get me wrong I loveeee my mac pigments but these by far exceeded my expectations amazing color payout without a primer, very affordable, beautiful colors. Def a must have! the only complaint I have is they stain a little bit but that's if you're putting the pigments on bare skin and I'm not a fan of the packaging. soooo worth the money. I bought one of their collections 7 for $50 when mac is $20+ a pigment. I think everyone should check these out and definitely try them.
---