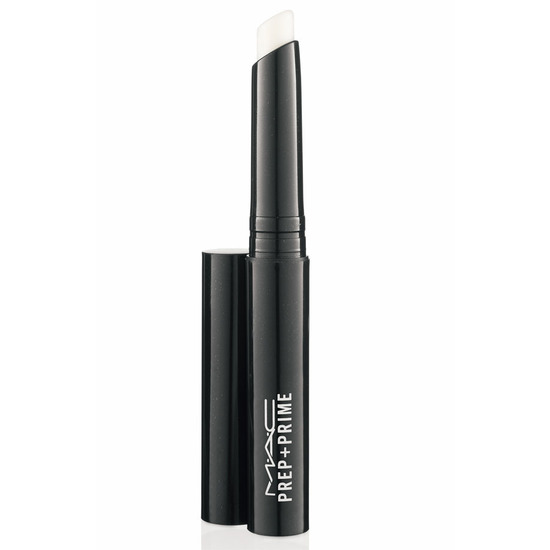 Rollover image to zoom
Reviews

This makes my lips feel so smooth and soft. This is also like double stick tape for my lips because it helps my lip products wear longer, but I also love wearing it alone. It has paraffin in it so it really seals in the moisture and re-hydrates my lips instantly. I will put this on when my lips are super dry and cracked and within minutes of applying this, my lips are instantly soft, shiny, and hydrated.

Must Have For Lipstick Wearers!
I have never worn a lipstick primer until I found this little gem! My lips eat lipstick like crazy and I was getting fed up! The moment I used this, I knew it had become my holy grail! It smooths out the lips and it grabs the lipstick so it will last longer! Love how it doesn't dry out my lips and I could wear my lipstick for a couple more hours! It can be used with all kinds of lipstick! I've recommended to friends and they love it too!

My Desert Island Lip Moisturizer!
Prep + Prime Lip is like double sided tape for your lips. It locks in moisture on your lips while giving a smooth foundation for your lipstick to be applied on. Also, if you lightly apply this around your lip line, it will keep your lipstick from bleeding. It is a MUST HAVE especially if you are wearing red lipstick! I don't wear lipstick without this on my lips.

luv it so much
When I use drug store lipstick it makes it last so much longer which is important to me because I'm a smoker it hides lines in lips plus adds moisture does what it says and more I been usi g for 5 months now :-)

I had never used a primer before using this product. I originally bought it because my lips would flake and dry out after wearing lipstick all day so I wanted to try something other than chapstick to wear under my lip color. Now I can't wear lipstick without this product and my lipstick colors have never looked better. I use this product with my cheaper drugstore brand lipsticks and they last all day and look great.

Best lip Primer
This was my first time trying as lip primer. Now I can't go without it. Especially for my matte lipsticks. This makes the lipsticks go on so much smoother. It helps fill in the fine lines in your lips and prevents the color from seeping in to the lines after wearing for a while. It also keeps the lipstick in place and prevents it from wearing off

Kimberley L.
Jun 20, 2012
Love it!
I have not mastered lip liner and I have been working on it forever. So the girl at the MAC counter suggested this to use with my really bright lipsticks, if I was not going to do lip liner. Love it, smooths the lips, and my lipstick looks flawless and stays on all day or night!! This is a HG product for me. I even use under my lightly tinted glosses.
---