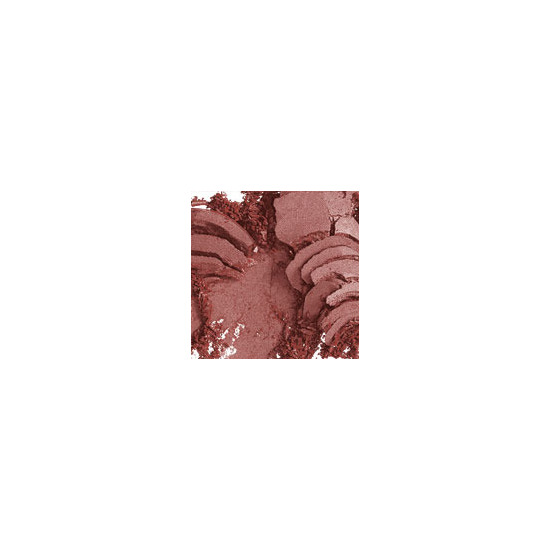 Rollover image to zoom
Reviews

Amazing color
Gingerly blush by Mac is a go to blush for me. I know it looks really boring in the pan but it gives my skin. Kim K also uses this blush as well. It applies very smoothly and blends really well plus it's a matte blush so it's great if your not into shimmery blushes.

Magic on your brush
PROS: Let me start off by saying that my absolute favorite MAC blush is Coppertone, it has a rosy/gold tone to it that is absolutely stunning. I can use this color in winter and in summer, I think it could go with any skin tone. It is very natural and not too blunt. Now, all MAC products have really awesome pigmentation, so you'll never be let down. You don't have to use much of the product to get the full-effect of the color, which allows you to use the product for a long time. And MAC has a rediculous amount of color choices, so you can go for a bolder look with a brighter blush, or you can stay natural with a neutural color.
CONS: If you over apply this product, your skin can end up looking oily, due to the shimmer in the blush so you have to be sparing with it. It is also pricey, not drug store affordable, but I think it's worth the cost. You get a lot for your money.

Perfect Everyday Shade
I've been sitting on this blush for a long time. Decided to use it today for the first time. In the pan it doesn't look very appealing but once applied to my cheeks....WOW. A nice shimmering bronzy rosy shade (that's how it translate on my NC45 skintone). Its neutral and understated and I can see myself wearing this with all my bright and dark lippies. Love it.

perfect natural for medium color skin
I have to say that I'm in love with this color! this is really perfect color for natural look. Personally, I don't really like pink blush on my cheeks. The best thing about this color is the finish look of it which is matte! If you guys have oily skinny, then this is a good blush for you.*
*only if you like brownish peach color on your cheeks as a blush

I ADORE this blush!!
This is the best blush that I own! It gives my face a gorgeous glow and I love how I can also use the lighter color as a highlight. It's like a two in one :) And it's pretty big so it'll last for a while. I'm gonna go buy about two more of these because I never want to run out.
The packaging is SO cute! I love the bright colors and the box that it comes in portrays perfectly a comic book vibe. I am keeping the blush in the box because I love the box so much <3

A beautiful sheer tone!
Peachykeen is a wonderful warm coral/peach pink sheer blush with gold shimmer. Many call this blush from MAC a dupe for Nars orgasm. It is similar in color, and a few dollars cheaper. This blush is marketed as a sheertone, and thus the product isn't really buildable. You might have to reapply this blush throughout the day to maintain the beautiful warm glow it adds to your cheeks. I prefer to work with blushers that are more pigmented, and through your application you can sheer them out if you need too, but you can't really do that with this blush because it is very sheer already! I am giving this blush a 4.5 because it's color is beautiful, it's texture is very nice, and it delivers precisely what it says it will. I am taking off half a star for staying power.

Paisley TheeLadii T.
Oct 21, 2011
I Like this blush... Im just now starting to get more into cheeck color for myself. I always worry if its going to be the right color for my skin tone. i like a natural clolor with a little glow and this gave me just that. i also have razin and its a beautiful matte color too. perfect touch to color
Highly Pigmented
The great thing about MAC blushes is the deep pigmentation. You can decide how subtle you want to be with your blush, but you do have to be careful not to over apply and end up looking clownish! One major issue I found with MAC blushes is the wear length. The color just doesn't last for the duration of my work day. I would think that using a cream blush underneath would extend the life of my blush, but I haven't tried that because I don't have a cream blush that is a good match to my MAC powder blush. I found better staying power with NARS and even Rimmel products.
---