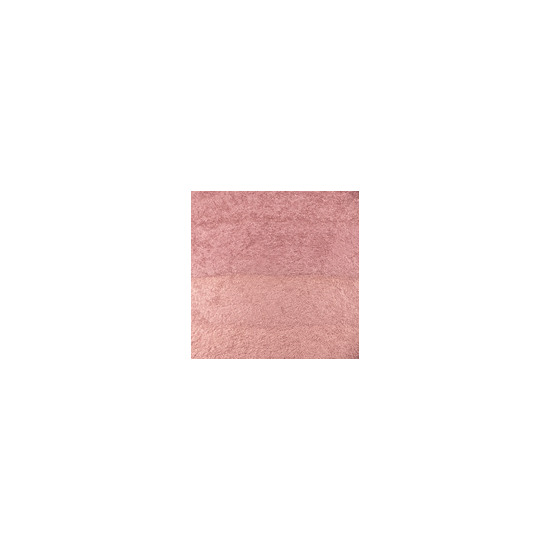 Rollover image to zoom
Reviews

Great Bronzer
I was really not going to buy this product at first because I had so many bronzers and they all blended with my skin so i had given up on the whole bronzing idea. Then one day i was as the MAC counter and this lady was trying it on she had a deeper complexion then me and the bronzer looked gorgeous on her so i decided I would try it out and I loved it . I decided to buy Gold Deposit because i loved the golden sheen. I sometimes use it as an highlight or all over with a primer and it brings out my natural skin color. Its very versatile as well I use it as a eyeshadow or to add sparkle to my lipstick or lip gloss. It lasts a very very long time I've had mine for a year and have barely made a dent . If you like the Golden Goddess look definitely get this product.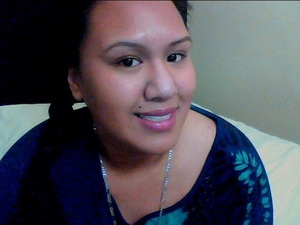 I just bought soft and gentle 2 days ago and used it on my sister and on me. and it just had that wonderful glow natural look to our skins. ITS WORTH THE MONEY TO SPEND. this really inhance my make-up look.
but if you don't like it you can alway return it with either having the receipt or the box with the return sticker they put on it.
cost- $30.73 That's with tax.

I LOVE THIS!!!!!!
everything about it is great.
i use it specifically for highlight, and it gives me a soft glow/dewy look, without looking greasy. highlight my cheekbone, chin, cupids bow, and a little bit on the forehead and voila!!!!! magic!
staple product for me

SWATCH: Lightscapade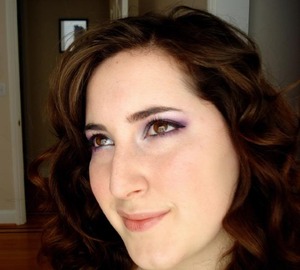 I am just utterly obsessed with this product, however, I was really skeptical at first. In the pan, it looks like a swirly mess of shimmering shades....lavendar, white, green, pink....THIS was supposed to make my skin glow? After applying it on tops of my cheekbones, bridge of my nose, forehead, chin, cupid's lip, and inner eye corners, I was in love, my face had an inner glow to it. There was no apparent shimmer, no vivid shine that screamed "I put shimmer on my cheeks to hide my dull skin!" It melted into my skin naturally and gave it a moonlit glow that got me a lot of compliments. Since then, I wear it at least 4 times a week with some cream blush and I'm good to go! Lightscapade is definitely a paler shade, more appropriate for fair to light skin. There are a ton of other shades of Mineralize Skin Finish for every skin tone, but I would use this particular one on lighter skin tones.

Everyday use
This highlighter is perfect! I abseloutely love highlighters and this is good because its buildable and very soft and pretty. The one bad thing about it is it doesn't last that long. At first i thought it was a waste of money but it was definately worth the purchase. I use it everday on top of my blush! Super pretty!

Joanne Mariel C.
Jan 05, 2012
A little goes a long way!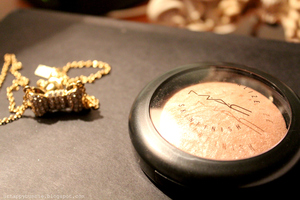 Soft and Gentle is peach with a hint of pink with gold shimmers in it. It is so pretty that it gives you such a wonderful, healthy glow. The texture is smooth and it is very pigmented. Very little goes a long way with this particular product because it's very shimmery so be wary.
You can always work with the shimmer and not go overboard when using it. I love to use my Sigma F40 Bunny brush to apply this. I think this is perfect for a healthy glowing look especially that it is winter now and I really like how it looks on me. I must admit that there are a lot of drugstore dupes for this one but I like having this particular product. I'm not sure if I would repurchase this though as this would probably last me for a really long time and I also like trying other products so I might end up buying other highlighters.

What are you waiting for?
This product is worth every penny. Having oily skin i like to stay away from anything shiny but MSF Soft & Gentle, make your face look so glowy and healthy its amazing.
If you only could own 1 highlight, this is it!
I still remember the first time I bought a highlight that wasn't for my kit, it was MACs Soft and Gentle. I'm very very fair, but tan easy and can get pretty dark, this shade looks great no matter my skin tone. It's truly a Holy Grail. It can be built up for a blinding glow, or softly applied for a lit from within healthy look.. This is a RARE champagne tone that looks lovely on fair skin and is still visable (though I must be honest and if you're very pale, since this isn't an icy silver, it's not gonna be seen from space, but it IS GORGEOUS AND PROBABLY 1 OF THE ONLY IF JOT GUARANTEED THE PRETTIEST CHAMPAGNE HIGHLIGHT FOR PALE SKIN) Because this is made from the same formula as their mineralize skin finishing powder, it doesn't seem to accentuate texture the way alot of other Highlighters do. It also blends into the skin, instead of sitting on it, leaving a beautiful finish. This can be used after powder, or on top of a liquid or cream highlight. You can use a dry brush, or one spritzed with MAC Fix+ (glycerin, distilled water, and rose water)
Final note- this is a must. It's a classic, it's a Holy Grail, and the OG of Highlighters
---