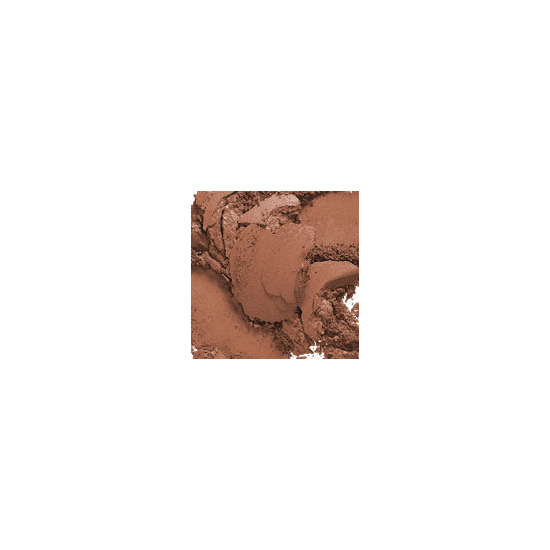 Rollover image to zoom
Reviews

M.A.C Claims: A luxurious domed face powder with minerals, slowly baked to provide a dimensional yet natural-matte finish. Provides perfect low coverage. Use to set and fix foundation or as a touch-up throughout the day
The first thing I ever purchased when I started experimenting with make up was the Mineralize Skinfinish Natural. The reason that I decided to start off with this is because the make up artists told me that this product had coverage, but not enough to be visible to eyes. It's also buildable, lightweight and looks natural. When I first started applying this product I would use the Sonia Kashuk Highlighting Brush, since the brush itself is duo fibre it allowed a lightweight but airbrushed finish of the skin.
When I wanted to move up in coverage I asked the M.A.C Make Up Artists about the Studio Fix. She asked me what I was using on my face because it already looked good. I told her that I was using the Mineralize Skinfinish Natural in Medium Plus. Instead of suggesting a foundation that was higher in coverage she suggested the Fix + (spritz of vitamin and minerals, review coming soon). That in itself gave me awesome coverage without looking like I was actually wearing make up.
I own Mineralize Skinfinish Natural in two shades, Medium Plus and Medium Dark. The reason that I owe them in two shades is because in the winter I can go with Medium Plus and to contour or during the summer I can use the Medium Dark shade. To set my Prolongware Foundation I use my Mineralize Skinfinish Natural in Medium Plus to town down the pink undertones in my skin. Therefor giving me a natural even tone. I have also ran in to the problem where my shade is no longer matching me because my skin darkened during the summer, so instead of buying a darker shade of foundation I dusted on some Mineralize Skinfinish Natural in Medium Dark. That itself saved me not only a trip to the M.A.C Counter, but also money on a new foundation.
Not only can the Mineralize Skinfinish Natural be used to set and give warmth to your face, but it can also be used alone. This product itself is a product that I seem to purchase time after time. It's truly one of my favorites.
Pros: Light Weight Buildable Natural Used for Setting Gives Color/Warmth
Cons: Low Coverage
http://makeup4men.blogspot.com/

Light-Medium Coverage + Satin Finish =Flawless skin!
This is one of the staples in my kit & my own stash! I feel it really improves the appearance of your skin's texture without looking too dewy or too matte. It's great as a finishing powder over liquid foundation or concealer. When I wear this alone I get compliments on my skin like crazy. Holy Grail for me!

I bought this as a setting powder. I normally cannot use any of Mac's face products because they are too loaded with things that are not nice to my skin. However, I really like this powder! Its silky and goes on your skin sheer and not cakey. It really helps set makeup and keep it put.

Great setting powder!
Having many facial imperfections, I would not use this as a foundation/powder. If I had good, clear skin that would be a different story and I'm sure it would be perfect. However, I do love this as a setting powder for my liquid foundation. It's light, matte, and it never looks cakey or powdery. I love the finish and it's one of my most used setting powders. I wouldn't say it controls oil, but it's not a dealbreaker.
I apply this with a fluffy powder brush or kabuki brush. It melds into my skin beautifully and it looks natural. Price is steep for a light powder, but it's worth it.

Very nice product
This is perhaps the most unique product I have ever used. It gives great coverage, but is lightweight at the same time. It gives a nice sheen to the skin without looking dewy or oily. It is amazing. Now I know why people love MAC products so much.

Must have!
I love using this on my clients! Don't be fooled by the shades, they fit most skin tones!
Uses: highlight & contour, set under eyes, set foundation/tinted moisturizer/bb cream, wear it alone.
Pros: light weight, sheer coverage, natural finish, retouched without cakey or build-up, recommended for all skin types and skin tones, great setting powder. Cons: not a medium or full coverage powder.

LOVE IT!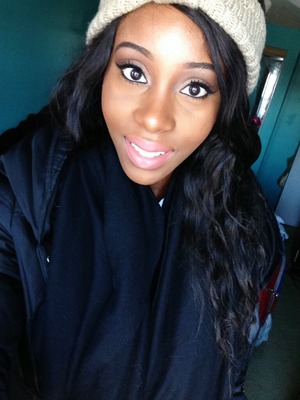 I can honestly say this is my go to powder.I reach for my MSF more then any other product I own. It leave such an amazing finish and is a very versatile powder. I use it on its own, with long wearing liquid foundations and with light weight liquid foundations and the end result remains the same: beautiful, glowing, natural skin. Another great thing about this powder is the fact that you don't need a lot of it. Just a light wash on the t-zone or all over the face and your look is complete.This is definitely one of my holy frail products and the best part of it all is it doesn't break me out :)

I absolutely adore this product. It was recommended to me by the women and the makeup counter on account of my oily skin and I'm so glad she did. It never looked cakey and matched my skin perfectly. No orange at all which is big for me since I have such fair skin. I went to repurchase it and the women and a different Mac counter gave me the wrong powder! It was out of town so I didn't return it and I'm dealing with this one but I sure do miss this one.
---