Haute & Naughty Lash Mascara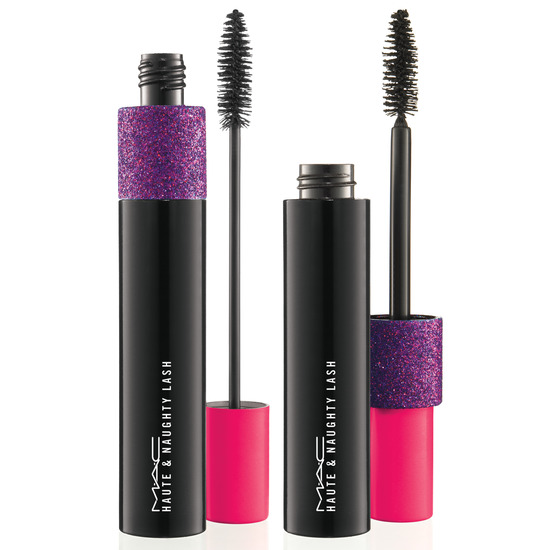 Rollover image to zoom
Reviews

Best Mascara EVER
I'm going to be well and truely honest about this product...... ILOVEIT! hehe Seriously though, the brushes inside is amazing, one for packing on the volume and another for just a light touch of colour and slight volume. I love this product. It's definitely a must have for me.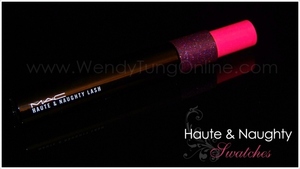 OK, so I must admit… I really did only buy this mascara because of the packaging. I mean, you can't blame me!! :) COME ON! It's pink and sparkly purple! & yes, MAC sold me on the whole 2 wands in 1 kinda deal.
So I never had any high expectations from the mascara. Honestly, I've never been impressed with any mascaras from MAC (they have never compared to MUFE Smoky Lash or Lancome Hypnose Drama for me). BUUUUUT – this one sort of blew me away… Unexpectedly.
I'm loving the smooth, creamy, formula of this mascara. It seems to be formulated to hold your curled lashes very well. Kind of like hairspray for your lashes! But they were still pliable and soft to the touch (not stiff and crunchy – blech!)

MY FAVORITE MASCARA EVER!!!
I was doing my makeup last summer for my 21st birthday in MAC. I wanted dramatic lashes but without the falsies & the makeup artist selected MAC HAUTE & NAUGHTY LASH MASCARA for my eyes! When it was time for purchase I realized I didn't select my free mascara & ask my makeup artist about it. She told me not to worry and to look into my bag. There it was MAC HAUTE & NAUGHTY LASH MASCARA just for me & free!
I've been addicted to this mascara since.

My favorite mascara
My only issue with this mascara is that it's $20.....I hate that, but I can honestly say.....it's the best mascara I've ever used! It does everything it says it will do. using the pink "natural" side, my lashes are beautiful! LOOOONG and separated! NO CLUMPS! then when i add the sparkly drama side, one coat and it's like POW! watch out now! my lashes scream "LOOK AT ME AND FALL IN LOVE!"

Took my lashes to a whole new level !
My favorite of favorite Mascaras !!!!! I mainly used the more dramatic side, but the pink side was also good for a cute, natural daytime look. No clumping or flaking. Seperates lashes & adds unbelievable length !! I always get asked if I'm wearing falsies when I use this :) & Honestly, I can't even wear my glasses when I have Haute & Naughty on ! Talk about length :) For longer wear and even more drama, I recommend curling your eyelashes first ( this product won't do much for curl) and using a lash primer first. Among my favorites : Tarte's MultiplEYE waterproof primer & Mac's Prep & Prime for lashes. These basically make Haute & Naughty or any mascara on steroids ! My only wish is that MAC made H&N in waterproof for Summer, or brides !

I LOVED IT
This is the best Mascara out their! I will never again go back to my old mascara. i was amazed With just one coat of this product! Its gonna be hard to top this one! i just cant express to you all how good this product is. trust me you will not regret using it at all. Give It a try!

GREAT
This is the best mascara that they have came out with by far. I am in love with this mascara. It defines my lashes, gives it volume with out the clumpiness and makes my eyes look beautiful. I would have made it my holy grail if they made it in waterproof. I need a water proof mascara because i tear a lot and don't need all that extra mess that the non-waterproof mascaras leave

holy grail mascara
This mascara is my hg mascara! I recommend this product to anyone looking for a mascara that gives you voluminous lashes because that is what I use it for. Although it has two brushes, one for length and one of volume, I really only use the brush for volume unless I need the lengthening brush for removing clumps. Because this mascara is a bit more expensive than the other MAC mascaras, I would recommend finding a different one that will cater to your specific needs in a mascara. For example if you are looking for a volumizing mascara you should look for a cheaper one that will give you that effect & vice versa. But if you want a mascara with both features then I highly recommend this one!
---